If your business has an online presence, then you have probably wondered how to turn those who visit your website into those desirable people who hit your "buy" button, or contact you about your services. Converting visitors into customers doesn't happen magically, and there are strategies that digital marketers use to help things along.
Measuring the conversion rate is one of the KPIs that marketing agencies will provide to their customers to demonstrate the effectiveness of those strategies. Regardless of how successful you believe your website to be, it is very likely that its conversion rate could be improved.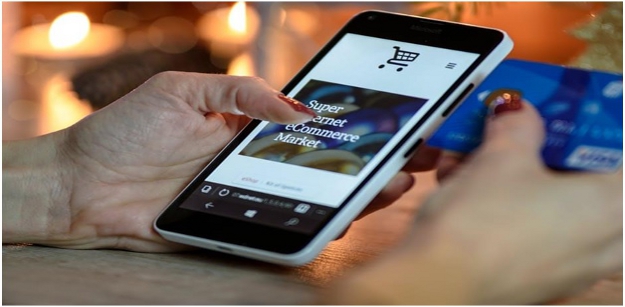 The best strategies to use to initially bring prospects to your site (and then convert them into clients, customers, or advocates) change as new search engine algorithms emerge and tools become available. If you haven't changed your strategy in the last 12 months, we suggest that you try one or more of these 5 tricks and tweaks on for size.
1. Be Mobile-Friendly
This may sound obvious, but an astounding number of web pages are still frustratingly difficult to navigate by smartphones and tablets. Mobile phones and tablets are fast catching up with desktop computers when it comes to how people access the internet. StatCounter Global Stats  reveals that in the U.K., 55.6 percent use desktops and 44.4 percent use mobiles and tablets, while in the U.S., 58 percent are desktop users compared to 42 percent for mobile and tablet users.
As well, The Monetate Ecommerce Quarterly recently revealed the conversion rates of shoppers based on which device they were using, with results over five quarters showing desktop conversions at 4.16 percent, tablets not far behind at 3.56 percent and mobile phones at 1.55 percent.
The lesson: Be mobile friendly. Create a mobile site, an app, or a responsive design website that will attract those visitors who are on-the-go.
2. Have Relevant Content and Post Regularly
Ultimately it is the content on your website that will win over the hearts – and wallets – of your customers. Your content has to be targeted to, and engage, your high value customers (HVC), and it has to persuade them to take action.
Start with a strong and persuasive headline that entices your audience to read on. Delve into some fresh research, or go deeper into a subject. Break up the content with some visuals and, importantly, be sure to post regularly, as doing so will be a massive help in driving your website up through the search engine results for the topics you are covering in your content.
It is important to understand that content plays perhaps the most important role in boosting digital performance. Whether you are looking at sales, branding or promotions, working with the Best Marketing Agencies can ensure that you are at the top of your game as a brand. Content is everything- textual, images/photos, videos, as well as infographics. Good agencies also take into account the performance of a blog and focus on SEO-optimized content for websites as well as Guest Posting.
3. Better On-Site Search Optimization
An internal study conducted by WebLinc in 2016 revealed that website visitors who use an internal site search converted at a 216% higher rate than those who don't. This may mean that you need to give your website a bit of an overhaul.
But before you seek out a web design and development company that is well versed in conversion strategies, keep these 4 things in mind:
Get the data before you make changes. Track and discover what people are looking for on your site.
Put search in the right place. Always display a "search" box (your visitors will expect it) and place additional search functions above the fold and along the middle or right-hand side of the page. You want "search" to be noticeable beneath your company's branding.
Be relevant and accurate. The results page should deliver relevant and accurate results, but also mix in qualifying products.
Include on-page SEO. On-page SEO will continue to drive organic traffic to your website.
4. E-commerce Websites: Personalize Everything
Repeat visitors to your site will more easily connect with you if you show that you remember them, and a good digital agency will include tools on an e-commerce site that will:
Remember customers by name
Make relevant and intuitive product suggestions based on past purchases
Know a customer's purchase history
5. Get Your Camera Rolling
Videos regularly outperform other marketing content including images and text. The reason for this is obvious: videos not only give businesses a chance to showcase their product, but it reveals the human element behind the brand.
Effective video marketing can be almost anything that makes sense to your brand and its message, including:
Showing how a product can be used
Revealing alternative uses for a product
Sharing behind-the-scenes footage
Answering commonly asked questions
Customer testimonials
Increasing your brand's conversion rate is a goal that every business with a digital presence should have. All it takes is having the right elements present that will attract the right visitors to your website, engage with them at the right level, and build on your relationship with them.