A survey conducted recently revealed that less than half of the women living in urban regions of India own a term insurance plan. On the other hand, over 72% of men have already purchased an insurance policy. If you are wondering why there is a keen difference between the two, make sure you read this article till the end.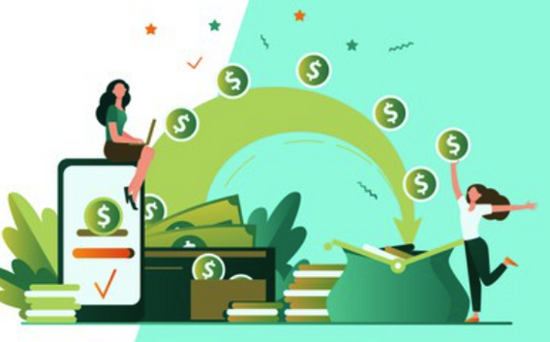 In earlier times, men used to be the only breadwinners in the family, and following the same tradition, it's considered that a life insurance policy for the male member of the house can ensure a financial safeguard and well-being for the whole family in case of their unfortunate demise.
However, a lot of things have changed ever since and now, women contribute equally to the financial requirements of the household. Moreover, they are also excelling in several other industries like business, politics, finance, real estate, and a lot more that has also brought a major shift of attitude in people towards stay-at-home women.
With such a progressive change in society, it's extremely crucial for women to opt-in for term life insurance for the betterment of the future of their family. Therefore let's take a look at seven essential tips for women to choose the right term insurance plan for a secure future for their family:
1. Keep Your Family's Expenses in Mind
When it comes to traditional term life insurance plans, your preferred nominees will receive a lump sum amount after your demise that can be used to pay mortgages and maintain a proper living standard. However if you believe that the expenses of your family would be better covered through a monthly recurring payment, you can also opt-in for monthly income along with the assured sum with your term insurance plan. Keep in mind that both the monthly income and the lump sum amount payouts are free from taxes.
2. Don't Fall For The Lowest Price Tag
While choosing a term Life insurance, you need to look for qualitative offerings rather than considering a policy that guarantees you the lowest price. It is said that cheapest is not always the best, and this certainly fits the bill for insurance policies. Before making a decision you must conduct a thorough comparison, research, and assessment of available options and your requirements to make an informed decision. Talking about the price, the term plans for women are already inexpensive because women usually tend to live longer than men, which results in lower term plan premium rates.
3. Choose A Suitable Payout Mode
Inadequate money management tactics can be a great disaster for your dependents that can squander the entire assured sum that they receive in the event of your unfortunate demise. That's why it is crucial to choose a suitable payout mode that serves the financial requirements of your family in a better way. Term insurance policies offer various payout options such as lump sum, fixed monthly payouts, and staggered increasing payouts. Keep the current expenses of your family in mind while choosing a preferred payout option.
4. Plan For Changes in Circumstances
While choosing a term insurance plan you certainly want to make the most out of your investment. As you grow older the term insurance plan tends to accommodate itself according to your needs and premium payment capabilities, which is quite an appreciative feature of this investment plan. If you believe that you have an optimal level of health and will survive throughout the tenure of your policy, you may consider choosing a plan that allows you to adjust your term plan premium payments in the middle of your policy timeline. Some plans also help you gain additional coverage in the event of giving birth to a child. Therefore, you must plan your investment appropriately to safeguard a secure future.
5. Find A Reliable Insurer
Earlier an insurance policy could only be purchased by walking into the company and setting an appointment with the agent. However with the growing progress in technology now you can choose from several reputed insurance companies from the comfort of your home and purchase term insurance online. It is worth investing your time in researching different term insurance plans and providers to make an informed purchase decision and signing up for a policy at your convenience.
6. Select Your Add-Ons Wisely
Term life insurance policies offer various riders at reasonable costs that you may consider to extend the coverage of your policy to a great extent. While there are several types of riders, the standard ones are an accidental death benefit, critical illness cover, waiver of premium on disability, and waiver of term plan premium on critical illness. The latter two can be availed at a very nominal price and have an unnoticeable change in the number of your premiums. Make sure that you choose your riders wisely by determining whether the stated benefits are of any use to you or not.
7. Determine Your Required Tenure
It's fairly easy to determine the amount of coverage your family needs for a good lifestyle, but choosing an appropriate tenure is the real challenge. You need to make sure that your 10 years is neither too little nor too long as both of these circumstances can harm your policy. The correct way to determine an adequate tenure for your term life insurance is by assessing your liquidated net worth and liabilities. The age at which these two factors coincide should be your ideal tenure period.
The Takeaway
Term Life insurance is an ideal long-term investment plan for working women who want to safeguard a proper financial future for their families. With the tips given above, you can easily choose a good term plan based on your requirements. Therefore, start investing now and provide your family the care they deserve in your absence.