Having an MBA degree under your name can improve your chances of landing the dream job quite significantly. But that part comes later. At first, you need to secure a spot on your preferred graduate business program at a business school. And in order to do so, you need to appear for the Graduate Management Admission Test (GMAT).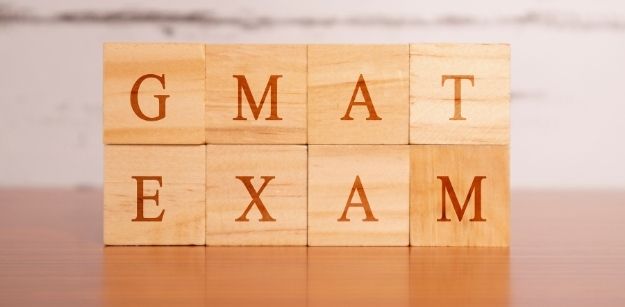 Every year, millions of candidates all around the globe apply for admissions in the different graduate business programs. Your GMAT score, which measures your understanding of basic arithmetic, algebra, geometry, multi-source data analysis, and grammar, helps make a positive impact on your business school application.
If you are preparing for GMAT, you must have started working on your math skills, knowledge of grammar, and integrated reasoning skills. But do you have any idea about the Analytical Writing Assessment (AWA) part? If your answer is "No," this blog may be quite useful to you.
GMAT Analysis Writing Assessment
The Analytical Writing Assessment in GMAT is designed to measure your ability to critically think about an issue and then convey your ideas about the same. The GMAT AWA section includes a 30-minute essay, where you will have to think critically about a given argument. You don't need to give your opinion about the subject itself.
If you want to have a competitive edge over the other candidates appearing for GMAT, you need to boost your GMAT essay score. Here are some useful tips that will help you produce an impressive GMAT essay on any given topic:
1. Comply with the instructions:
In order to produce a quality GMAT essay, you need to have a thorough understanding of the directions of the AWA section. This section specifically instructs you to critique an argument on its strengths and weaknesses. It is important to acknowledge that the AWA graders do not want a well-crafted, thoughtful opinion piece about a particular topic.
What the graders want from the essay is your analysis of whether or not the argument itself was sound and some evidence in support of your analysis. They will then judge you on how effectively you have analysed the specific task. If you do not comply with the instructions, you won't get the score you are looking for.
2. Prepare a clear structure:
Once you have a good understanding of the AWA directions, you need to prepare an easy-to-follow structure for your content. The structure generally consists of an introduction, 3-4 well-written body paragraphs, and a conclusion. If you have drafted a critical analysis essay before, you must already know how to structure the essay. But if you still lack clarity, here is what you need to do:
The introduction should restate the main argument and highlight the flaws in the argument, which you will discuss in the body paragraphs.
Each of the body paragraphs must focus on a specific flaw in the argument. Highlight the flaw and explain why it is a flaw.
The conclusion should restate each of the reasons why the argument was flawed and summaries how the flaws affected the validity of the argument.
This simple and clear structure will help you produce an impressive essay structure and secure a better score.
3. Learn about the common AWA flaws:
The GMAT AWA prompts, which are generally given to the candidates, are mostly weak in predictable ways. So, it will be helpful if you learn about the common flaws that most candidates receive in AWA prompts. You can find the following flaws in your AWA prompt:
Causality: When there are errors in causality, which means that they attribute the wrong effect to the wrong cause.
Vagueness: When there is a use of vague terms or statistics that are used incorrectly to draw conclusions.
Overconfidence: When there is a use of terms like "undoubtedly," "definitely," "obviously," etc.
4. Be confident while writing:
Your AWA essay needs to have a formal and confident tone. Once you have analysed the argument and are ready to present your objective findings, do it using strong language that reflects your confidence. Avoid using the following qualified in your GMAT essay:
Somewhat
Rather
Pretty (as in pretty much)
Might be (as opposed to is/are)
Maybe (as opposed to is/are)
Probably
This is not an exhaustive list, and the words in this list are not completely off-limits. But you should use purposeful words and void unnecessary qualification.
5. Use the language that you are comfortable with:
While drafting your essay for the analytical writing assessment, it is important that you use a language that you are comfortable with. It brings out the writing style that is authentic to you. When you try to imitate someone else's writing style or try something different, it may not sound coherent to the analysis that you come up with.
Always trust your own voice and write what comes naturally to you. When you believe what you write, it reflects your confidence. Also, make a concise effort to use strong, correct and concise language to create a more impactful GMAT essay.
6. Don't worry too much about the AWA:
The common mistake that most students make while working on the AWA essay is worrying too much about this section of GMAT. You need to understand that AWA is only a minor part of your GMAT. It will be a massive error if you spend all your energy and mental strength preparing for the AWA section.
As you may already know, the other sections of the GMAT are way more significant than the AWA essay. So, instead of worrying too much about the essay, just spend about 3-6 hours in total preparing for the AWA. Focus more on integrated reasoning, math, grammar, etc., if you want to secure higher scores for your GMAT.
In conclusion
Instead of looking at the AWA section as an extremely complex task, try looking at it as a regular essay paper. You only need to comply with the directions given in the GMAT AWA section. And then follow some basic guidelines to produce the essay. If you are confident about your writing skills, it won't be a problem producing an impressive GMAT essay.