It's official. An electric bike is now a thing. You should expect this trend to gain popularity going forward. This includes easier commutes between work and home, an excellent option for tourists to see the Gold Coast, and food delivery. Right now, we're going to focus on the 5 Benefits of Renting an Electric Bike related to delivery. By the end of this article, it will be easy to see why renting an eBike on the Gold Coast is by far a better option than using a traditional bicycle.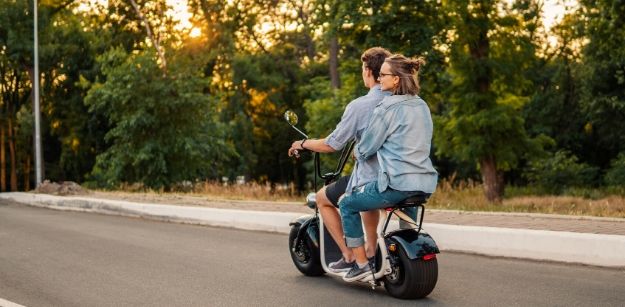 1. Move Easier
The Gold Coast is beautiful, but it also has many hills and is often congested. Therefore, if you were to ride around on a traditional bicycle, you would be doing a lot of unnecessary work. You would tire easily, and you would likely break a sweat.
If you're in the food delivery business, then whoever you are delivering to isn't likely to find their food quite as appetizing if you're dripping in sweat. If you're using an electric bike, then you don't have to worry about this issue. You can move up and down hills with ease, and you don't need to consistently increase and decrease pedal speed as you weave your way through congestion. Furthermore, you're going to be a lot less stressed. When you're less stressed, you're happier, which should be a key goal in anything you're doing.
2. Faster Delivery
If you're in the food delivery service and you're using a traditional bike, you literally have no chance of keeping up with your competition. On the other hand, most people are still using traditional bicycles. This means if you look into a Gold Coast eBike Hire, you're going to be ahead of the game.
Even if you forget about the competitive side and just look at your own situation, you're going to greatly reduce delivery times, which is going to increase the number of deliveries you can make in a day. This, in turn, will increase your income. If you have been using a traditional bicycle up until this point, then you should expect a significant boost in income going forward.
If you're wondering about price, it depends on the type of eBike you rent as well as for how long. The Callisto comes with 20-inch wheels and a 13Ah battery. You can rent the Callisto for $65 per week for four weeks or $60 per week for eight weeks. The latter is a more popular option due to the lower price, which is the case for all three eBikes.
The Mars comes with 26-inch wheels and a 250-watt motor. You can rent Mars for $70 per week for four weeks or $65 per week for eight weeks.
The Merida Trek comes with 29-inch wheels and a 16Ah battery. You can rent the Merida Trek for $75 per week for four weeks or $70 per week for eight weeks.
3. Free Delivery, Pick Up, and Maintenance
When you rent an eBike on the Gold Coast, it will be delivered right to your door. If you would prefer to pick up the eBike on your way to work, you can do that as well. And whenever there is a problem with the bike, it will be fixed without any questions asked. You will not need to pay anything extra, which allows for peace of mind.
4. Cool Features
All three eBikes come with a bike lock, phone holders, front and back lights, security alarm, helmet, and a comfortable seat for long rides. Breaking that down a bit, the bike lock and security alarm keep the bike from being stolen. The phone holder lets you conduct business without missing a beat. The helmet provides you with protection. The comfortable seat allows you to ride longer without getting sore. And the front and back lights mean you can deliver food at night without any issue.
5. Reduce Carbon Footprint/Environmentally Friendly
Since this is an eBike, it operates by battery. You are not using gasoline, which leads to poor air quality that yourself and others must breathe in. By taking this route, you will also feel good in knowing that you're doing your part to help the environment.
As you can see, renting an eBike has many benefits. Get on the bandwagon or you might be left in the tracks.