ITIL is among the most used IT infrastructure approaches across the globe. The Information Technology Infrastructure Library enables businesses to manage risk, strengthen customer relations, build cost-effective practices, and create a stable IT environment. ITIL has seen many changes and updates since it was launched, and currently has five books that cover the stages of the IT service lifecycle. The Information Technology Infrastructure Library follows a systematic approach for managing IT services of a business, which allows an organization to build a stable IT environment.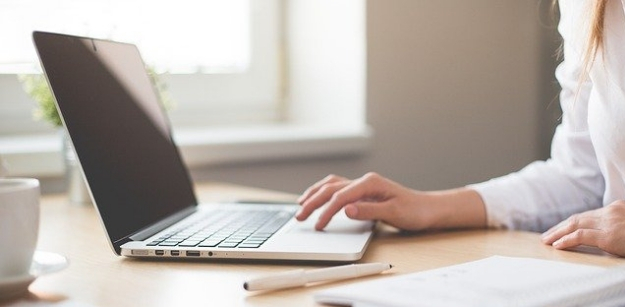 To manage the IT infrastructure in a business, an individual needs formal training along with knowledge if IT practices. Attending the training in ITIL 4 Foundation course can help you get started in the field.
ITIL Processes & Functions
ITIL processes are those that govern the core process of the IT service environment in an organization. Let's take a look at the processes and functions involved in ITIL.
The concepts of ITIL can be divided into the following primary categories:
Services
This is the principal concept of ITIL, which provides users with the requisite level of satisfaction without incurring any losses or investments by the customers.
Service Assets
These assets refer to the resources that providers can use for the business as well as the customer.
Service management
This means effective and efficient service management to help deliver the ultimate customer satisfaction.
Utility and value
This is the core concept in ITIL which governs the quality of the service delivered to a customer. The overall ITIL process involves three key IT services, which are:
Service Strategy
Service Design
Service Transition
Service Strategy
This strategy refers to understanding and analyzing the market needs and offerings and developing a plan for services to meet those needs. Service Strategy includes five processes:
Service Portfolio Management – This focuses on managing the portfolio of the offered IT services. It also ensures that the delivered services are aligned with Service Strategy goals.
Financial Management – This involves all the finance and spending related processes, such as budgeting, accounting, and other business activities. It focuses on maximizing the service value of the provided services.
Strategy Management for IT Services – This refers to analyzing IT services in relation to the market position. Market analysis, review of customer needs, and market potential planning fall under strategy management.
Demand Management – This means examining customer demand in context with the services provided. It refers to understanding customer demands and balancing them with capacity and availability.
Business Relationship Management – This is the last process in the Service Strategy and refers to developing and maintaining customer relationships.
Service Design
The Information Technology Infrastructure Library Service Design is the core designing service that allows you to meet customer demand. The Service Design comprises eight processes:
Service Level Management – Thus stage focuses on creating and managing service delivery targets on an organizational level. It also defines how to measure performance against those targets.
Service Catalog Management – This refers to ensuring that there is an updated service accessible to the customer at all times to maintain productivity.
Capacity Management – This focuses on making sure that the systems operate at optimum working capacity
Availability Management – It means keeping your services always accessible to the customer.
IT Service Continuity Management – This process focuses on business continuity by risk management.
Information Security Management – It includes data protection and the protection of customer systems and data. Detecting and preventing damage and intrusions are covered in this process.
Supplier Management – This monitors the supplier data and relationships and ensures that parties are adhering to contracts.
Design Coordination – It ensures that the design is efficient and optimum.
Service Transition
Service Transition refers to the implementation and managing of services using transitions and updates/discontinuations. It has seven processes:
Change Management – It refers to scalable and reliable services at the time when a business sees changes.
Change Evaluation – This refers to anticipating changes and analyzing and 3xecuting these changes with minimal workflow disruptions.
Release and Deployment Management – It involves software deployment that can be done quickly and efficiently
Service Validation and Testing – This contains the testing methods and service continuation decisions.
Service Asset and Configuration Management – It is the record of status, ownership, activity, and the relationship of business attributes
Knowledge Management – This refers to gathering useful knowledge that can be used by technicians and customers for solving problems.
Transition Planning and Support/Project Management – This process focuses on planning the transition to an updated service.
To Summarize
Information Technology Infrastructure Library is a flexible, scalable and versatile option that enables businesses to deploy these methodologies easily across the IT department. The above processes and functions will give IT professionals a better understanding of the ITIL framework, while a formal ITIL 4 Foundation certification will open up advanced career opportunities.