Looking for a good international destination to expand your business? Singapore has consistently emerged among the leading counties in the World Bank's Ease of Doing Business Index. In 2020, the Asian economic giant came second scoring 86.2 behind New Zealand.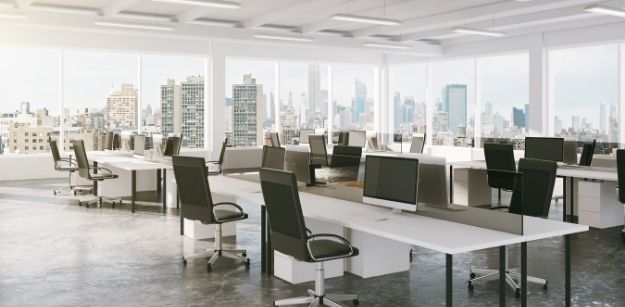 With the reality of a global village finally here, your business has to reach beyond its borders and Singapore offers a great opportunity. This post explores the advantages of company formation in Singapore and offers tips on how to do this easily.
Leverage the Favourable Business Environment
When you compare different investment destinations for your company, consider both short-term and long-term benefits. For Singapore, you enjoy a wide range of advantages if you incorporate your company. Take a look:
Political and economic stability which facilitates business growth
Government support for investments
Excellent tax benefits for corporates with the lowest headline corporate tax (17%). There are no dividend or capital gains taxes. The country has an Avoidance of Double Taxation Agreements (DTAs) with over 50 countries
Strong and skilled workforce
Ease of company registration through The Accounting & Corporate Regulatory Authority (ACRA)
Reliable legal framework to support intellectual property and other aspects of your business
Reliable world-class infrastructure
100% foreign ownership and no currency controls
These are only a few of the advantages of registering your business in the country. The geographical location is ideal, as you have access to the global market.
Enjoy Easier Access to Capital
When you incorporate your business in Singapore, you build credibility and trust with financiers. It's easier to access capital from both traditional banks, venture capital groups, individual investors and other types of investors.
Investors are cautious about the viability of new businesses, and they want to deal with registered entities. You can pitch to financiers more confidently when you have met the stringent requirements for company formation. Many startups fail due to lack of cash flow, and you don't want to lose your venture easily.
Create a Solid Legal Foundation for your Company
Many startups emerge with solid investment ideas, and they attract investors quickly. However, if your business has no legal foundation through company incorporation, there's a big risk of squabbles and misunderstandings.
One of the biggest advantages of legal company incorporation in Singapore is to delineate everything about the company ownership and structuring. When the business is new, you might not have issues, but when the money flows, there's a big risk of legal issues.
Some co-founders can even quit and start a similar business if they know there's no registration in place. You might end up with a shell and debt obligations to sort out if you don't take your company through the formal registration process.
Another advantage is the issuance of stock ownership at an early stage. When you register the company, you can decide to reward employees and third parties with stock options for the support they offer at the beginning. Many new companies don't have the capital to attract highly talented employees, and the stock ownership is a smart strategy. However, such agreements should be legally recognized under the law.
Protect Your Personal Assets
If you take your company through the legal formation process in Singapore, you protect yourself from the business liabilities. A private limited company is a legal entity and unlike a sole proprietorship, the founders and shareholders are not liable for its obligations.
For instance, if the company owes some money to suppliers, the debtors can't attach your property. Many investors have discovered too late the reason to legally form their businesses in the country. Protection against personal liability is one of the most important reasons to register your business.
Company Formation in Singapore
The Accounting & Corporate Regulatory Authority (ACRA) handles company incorporation in the country and the process is online. To register your business, there are multiple requirements and documents required before you submit your application.
One of the easiest ways to complete the process faster is by using a Singapore incorporation company. A reputable incorporation service streamlines the process by helping apply for a business name, providing secretarial services, nominee director, providing the physical office address, collating your documents and sending the application.
Wrapping Up
If you want to start a business in Singapore or you already have a startup, make sure you incorporate it fast. This way you enjoy the full benefits of investing in the country and you also protect yourself and the investment.