Investors, traders, and speculators witnessed many regulatory developments within the crypto industry in 2021. Authorities targeted decentralized finance (DeFi), stablecoins, crypto assets, non-fungible tokens (NFTs), smart contracts, central bank digital currencies (CBDCS), I hosted wallets, and many more.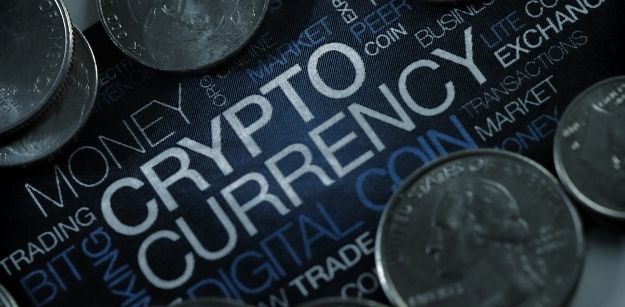 Nonetheless, most of these decentralized inventions were only left in regulatory gray zones globally which only impedes the propensity of these decentralized innovations. With the metaverse and Web 3.0 seeing rapid development, the need for proper regulation has become evident. These crypto regulations must adapt, either regulation to crypto or vise versa more than ever before. However, there's only a little time for consideration, this is the time for action. As the trend goes on cryptos and Bitcoin is changing the world nowadays.
To have a better understanding of the issues surrounding crypto regulations and what to expect in the coming months of 2022, let's hear what experts have to say. Several experts in the blockchain and crypto industry have talked about their expectations from regulators come 2022. They also shared their opinions about whether or not the crypto space reached a regulatory milestone in 2021.
Let's hear from some of these experts;
Alex Tapscott of Ninepoint Digital Assets Group
Alex is a speaker, writer, adviser, and investor with a primary focus on the effect of emerging technologies like cryptocurrencies and blockchain. He is the general manager of an investment management service provider within the crypto sphere called Ninepoint Digital Assets Group.
Alex, when asked about the issues surrounding crypto regulations asserted that 2021 was the year crypto and blockchain became too big to ignore. He believes the government and regulators are now more conscious of the potential of these technologies. While some governments took a negative view of the crypto space, for instance, China, other governments are shifting towards thoughtful regulations.
For example, the Canadian securities regulator, the OSC, has been a pioneer, facilitating a crypto exchange-traded fund (ETF) multi-billion industry within the country. Local lawmakers in the United States have also welcomed Bitcoin with grace. These lawmakers consider Bitcoin as an economic engine pushing their regions to a better future. Also at the central bank level, stablecoins, Bitcoin, and other innovations are now received with more openness.
Alex strongly believes that for the crypto industry to move forward, regulators, lawmakers, and governments must be treated as key partners and stakeholders.
Bill Hughes of ConsenSys
Bill is the director and senior adviser of global regulatory matters at Consensys. He believes that the meaningful change has been the heightened attention from U.S. regulators and lawmakers. He went on to say that a lot of jurisdictions are far ahead of the United States as regards rulemaking and legislation. However, the primary focus of U.S. lawmakers has been on vital policy issues. These issues include basic questions about token taxonomy-will which will have a major impact on crypto's evolution.
Bill pressed on saying attention from the US government has been both supportive and critical and he considers such a net positive. This is because investors in the space including himself had reasonably expected the government's straight response to be "NO". Bill believes as lawmakers and regulators become more aware of the technology and its endless possibilities, fear about it will gradually dissipate.
Bill claims that 2022 will see an increase in legal clarity in the European Union and several central jurisdictions. He also believes that the numbers of local, state and,d federal U.S. lawmakers supportive of crypto will increase this year. Further clarity of regulations concerning U.S. securities I also predicted this year. However, whether this is bad or good news for crypto investors is difficult to ascertain. But the increase in the adoption of crypto and blockchain technology will eventually soften the most hawkish regulars from clamping down on cryptocurrency.
Chris Kalani of Phantom Wallet
Chris is the chief product officer of Phantom Wallet. It is a user-friendly Solana wallet created for NFTs and DeFi. Chris asserted that as regards the blockchain space, regulators are now savvier than ever before. They are beginning to understand the importance of being ahead and alongside the movement of financial innovation. Many of these regulators are striving to maintain a leading time in financial innovation to stay ahead of other countries.
According to Chris, regulators are now more enlightened about crypto and blockchain technology. He claims this is evident from the congressional hearings, as regulators are looking for creative ways to integrate regulations within the current framework. This is to ensure financial innovations won't be impeded but grow steadily even with regulation put in place.
Conclusion
Initially, a lot of people had zero knowledge of crypto and blockchain technology and thought it was all a fad. However, similar to the internet, crypto, and blockchain tech has evolved into something huge as people continue to talk about the technology and its potentials.
No doubt, more regulations will be coming up this year to protect the players within the crypto space. However, many crypto enthusiasts hope these regulations won't impede the growth of this continuously evolving technology.
Hopefully, as regulators become more enlightened about the prospect of crypto and blockchain technology, a common ground will be reached to protect the players while supporting technological innovation.