We have all been through the dilemma; Which path to undertake in Graduation, the academic path or the professional path? With a wide variety of both, professional and academic undergraduate courses available these days, the decision making becomes all the more difficult. Some people feel it is safer and better to get into a professional course while others think that a traditional degree would polish their knowledge and prepare them for a bright future ahead. It's nothing but natural to feel daunted suddenly being faced with literally hundreds of options for courses. Colleges and universities like surendranath college admission provide academic degrees while institutions like IITs and NITs provide professional degrees. Degrees like B.Tech (engineering), MBBS (medical) and B.Arch are professional degrees whereas degrees like B.A, B.Sc and B.Com are considered academic degrees.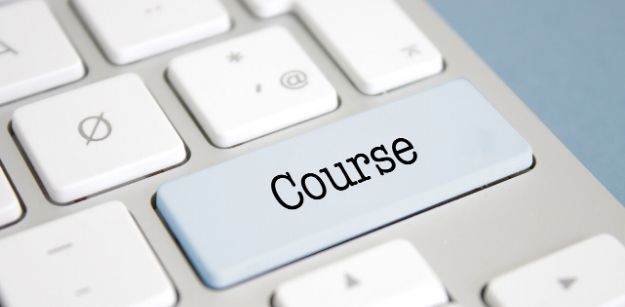 Let's have a look at the pros and cons of both the professional and the academic degree types.
Professional Degrees:
Advantages:
To the point tutoring: If you have already decided the area of your interest, studying a wide range of topics will be useless as you won't be using them in your real life. Studying them is a waste of time. So that takes us to the second advantage,
Provides practical training: Professional courses typically involve practical training and internships. As a result, they impart to the students, knowledge and skills required for a full-time job.
Fast paced courses: The courses in professional degree are structured in a way so as to keep the students on their toes, to get them into the habit of being in a hustling work environment.
Job surety: It is generally believed that professional degrees assure getting a job after the completion of degree.
Disadvantages:
High competition: Students begin preparing years in advance or even drop years to get into the college of their liking, resulting in intense competition in professional degree courses such as engineering and medicine.
Dearth of quality education: With the rise in popularity of professional degree courses, private colleges and institutions have grown multi-folds in recent years, many of which provide substandard quality of education.
Lack of theoretical knowledge: The professional courses are so specialised that they many times fail to impart general academic foundation to fall back on, making changing career at a later stage of life, a more difficult task.
High Fees: Fees of professional degrees are generally higher than academic degrees for example, fees of doing B.tech from private college is almost Rs.8-10 lakhs including hostel whereas Surendranath College fees for B.Sc is just around Rs.10,000.
Academic Degrees:
Advantages:
Flexibility of options: One of the biggest advantages of pursuing an academic degree is the level of flexibility available, for example, if you are interested in English as a language, you can pursue that at the undergraduate level and move on to a some career-oriented course like media, teaching, writing, designing, etc. after your graduation.
Makes you a specialist: Studying the same field at an undergraduate and postgraduate level (for example, B.Sc statistics followed by M.Sc statistics and even P.hd after that in statistics) will provide you with a more in-depth knowledge of the subject matter.
Low competition: Admissions are generally merit-based, so for example if you want surendranath college admission 2020, you can simply check if you qualify in the merit list or not.
Low fees: Academic degrees are cost effective as compared to professional degrees.
Disadvantages:
Doesn't train you for the job: Academic degree impart theoretical knowledge but lack on the practical front, making it mostly necessary to go for a higher degree to land a job.
High Cut-offs: Even though we say competition is lower in academic degrees, cut-offs are sometimes very high in reputed institutions like Delhi University (sometimes close to 100% to secure a seat)
No job surety: Unlike professional degrees, academic degrees don't guarantee jobs, without additional courses or degrees.
Making the decision
With the advantages and disadvantages mentioned above, you can weigh in the pros and cons and choose the type of degree that suits you better. If you are low on money (Surendranath College fees is almost 1/100th of B.tech from a private institute), or need more time to think about the field you want your career in, or simply are in no mood to sit for competitions to get a seat in the course, an academic degree might suit you better. On the other hand, if you have money to spend on a professional course, have clear career aspirations in mind and want to start a job as soon as you graduate, you can choose to go in for a professional degree.