If you think that the days of business directories or local listings are long gone, you are mistaken. Even the rise of social media has not eclipsed the importance and the trust of users in these primitive, yet effective, repositories.
They are extremely helpful for SEO professionals to help them in ranking the sites higher in the search engine algorithm. This results in more site visits which translates into more sales and everyone is happy at the end of the deal.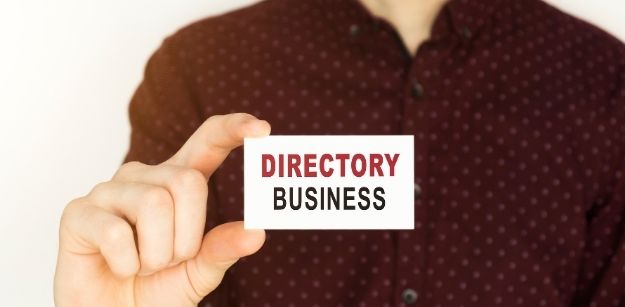 Social media is a great thing but people still think that business directories and local listings are a sure no-nonsense way to find the right sellers for the job.
So, without further ado, let's delve into the best local listings site so you can choose for yourself which would be your favorite US business directory.
1. Google My Business
If you own a computer or a mobile phone, it is not possible to escape Google's search ecosystem. Google's search engine is, by far, the most popular from the lot with over 70% userbase. So, it is only natural that people turn to Google when they need authentic information about businesses. This is your turn to shine.
Google My Business is a platform designed for companies to register and grow their online presence. They can add location, NAP, photos, reviews, ratings, and so on. This helps the businesses to shine and prospects can find the company easily.
2. Yelp
Ask someone to name one business directory and the answer will be Yelp, especially if the person is a foodie. Yelp is a quintessential listings directory that helps businesses in concentrating visitors around their brand.
With an interactive and intuitive platform, you can claim your company and optimize it to attract hordes of users in a month. For reference, Yelp has more than 35 million users through its mobile application. It has easy navigation across the website which helps the users a lot. For instance, a user can easily request a quote from the seller with a dedicated system, make a purchase, reservation, etc.
3. Foursquare
Foursquare is at the helm to redefine how people and businesses move and settle around the places and the impact it has on them. It has a dedicated platform where people can connect with one another as well as new businesses. The latest stats from the website shows that it has around 50 million users in its database.
Mostly, companies are registered there already and you can take control of your info signing up. It never hurts to join a community of over 2 million businesses and growing.
4. Better Business Bureau
It is a premium US business directory that allows only trusted companies to register through its national partner program. When we compare it with others, there are not many local listings websites that can come closer to this rich resource.
The relationship between buyers and sellers on this platform is based on trust and mutual respect because parties know that the other one is legit. If your business can fulfill its base criteria, it can be helpful in your case to get accreditation from BBB.
5. Angie's List
With over 10 million users on its platform, Angie's List has earned a classic title. People use it primarily to find local and small businesses, like roofers, flooring companies, handymen, realtors, and so on.
There are around 700 or so categories where companies can enlist and get access to a large database of users. In terms of volume of reviews and ratings, it gets over 60,000 reviews from users.
Following are the criteria upon which companies are rated:
Response Time
Price
Professionalism
Quality of Work
6. Yellow Pages
It all started with classic Yellow Pages which is now transformed into a digital business directory with over 60 million users browsing through its database. The best thing about this website is that it is integrated with other listings platforms like TripAdvisor, Groupon, etc.
When you claim your business, you can optimize it through fresh and relevant content and get more exposure. Also, you can add information, such as business hours, coupons, etc.
7. The Business Journals
The Business Journals is a multi-faceted platform with over 10 million users connected through 43 websites. It is the prime resource for business decision-makers to help in business matters.
There are two types of user accounts; paid and free.
For a free account, you can get expert tips and advice, career changes, etc. If you are ready to loosen up some dollars, you will get unrestricted access to expanded lists of local company data, including contacts. In addition to that, premium users can get a Book of Lists and a weekly paper.
8. Craigslist
Started in 1999, it was founded by Craig Newmark when he turned his acclaimed newsletter into a website.
It has a clean interface with no ads and a text-based layout that offers great reach and readability. Still, this site ranks much higher than entertainment giants like Netflix.
The best part about this platform is that anyone can post and list companies without registering or logging in.
9. Manta
Manta is also a great business website with over 20 million users per month. It analyses data for thousands of businesses. It has gained immense popularity in recent times with around 1,000 companies registering on this site every day. This is a rich repository that can help you in marketing your business.
10. Citylocal Pro
Citylocal Pro has emerged to be the leader in this format. It is a lively business website that allows companies to register and post content on their profiles. In turn, users can discover new sellers and contact them for services.
The basic business plan is free but if you really want to untapped the potential of your business, you should go for paid services, that offer extensive digital marketing programs which will take your business reach a whole new level.