Dhow cruise is one of the experiences that draws tourists like a magnet in Dubai, reason being Dubai Marina is packed with amazing experiences. It is situated near a skyscraper filled waterfront community that has one of the city's most luxurious residential and leisure hotspots. The marina is also carved along the Gulf shoreline near the Palm Island in south of Dubai.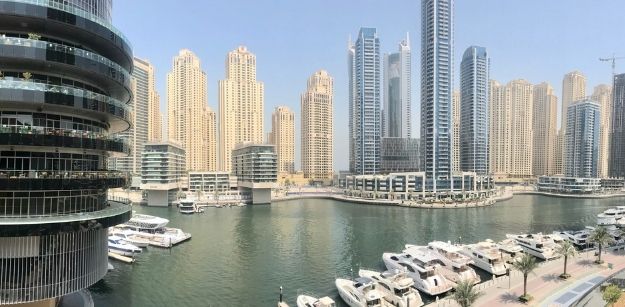 Having a spectacular view is obviously one key point of wanting to have a dhow cruise at Dubai Marina, and Alexandra dhow cruise, an award winning floating restaurant in Dubai Marina is all set up to take you through the best routes with beautiful views of Dubai Marina.
Why is Time and route Important
Dubai is full of incredibly lovely views along the sea, however they are not all the same, which is why Cruise services have to plan and ensure they take their clients through the best routes. Most guests love the evening cruise because it is even more beautiful with sun sets over the city that leaves a magical and satisfying sky view.
Sailing routes in Dubai Marina
The sailing routes are well planned and follows various landmarks, as a guest you will be informed about the routes and cruising will start slowly following all the described land-marks such as the Dubai marina canals and its bridges, you will also pass by several boats, restaurants and the beautiful Jumeirah beach residence (JBR), Ain Wheel and Palm Jumeirah where you will see large Atlantics hotels by the sea and much more.
Whether you need a sunset or evening Cruise, the experience is still great and with a lovely view. The view is even better in the evening with an iconic skyline from the waters. Dubai city at night is filled with luxurious glowing skyscrapers designed with modern buildings glow lights. Alexandra floating restaurants usually depart and return in the evening hours to give you the best.
Sailing Timings
Alexandra dhow cruising service is offered daily from 8:30pm to 10:45pm. You have 30 minutes for boarding from 8:30pm. The 1 hour 45 minutes cruising experience will see you go through all the planned routes and having unobstructed beautiful views while enjoying the onboard services such as live show, tasty foods and drinks. All services are carefully designed and planned to fit in the cruising period.
Even though the best time of the year to visit Dubai is from November to March, you may still take your sailing experience any time you want. Alexandra dhow cruise offers one of the best cruise packages that can accommodate your budget and still give you the experience of your life.
There is just so much that sets Alexandra Dhow Cruise apart from others, among them is: you are guaranteed a committed and focused customer service throughout your cruising experience which is why your choice of cruising with it will not lead to disappointments. Remember to make your booking early enough and be at the boarding location in good time to avoid being left out.