It is not easy to wake up one day and you get to know that you are the teacher of your kids as well. The current pandemic has done exactly the same, as schools are closed and kids need to learn at home. But you just don't have to worry as the internet is full of resources available that you can utilize.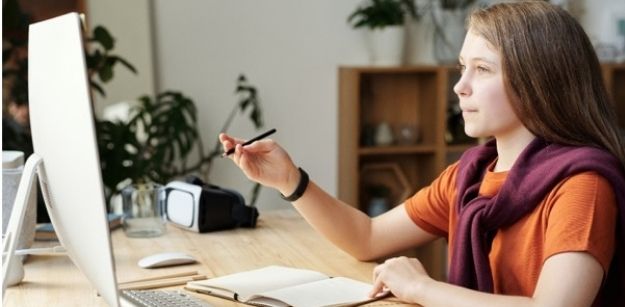 Rather than being a teacher yourself, you can go through different apps available on the internet. Many educational apps are subject-specific and language-specific. There are general educational apps available as well that you can use as a one-stop-shop for your kids.
Here are some of the best free educational apps that you can choose based on your kid's age group and subjects you want him/her to learn. These are general apps covering more than one subject, so that you an even forget about thought like "I need to write my dissertation for me", via some services you can easily do it in several hours..
Khan Academy and Khan Academy Kids:
Khan Academy Kids is available on iOS, Android, and Amazon, while Khan Academy is available on iOS and android. The kids' app is for age group 2-6 years while Khan Academy is for older kids through high school.
The Kids' app covers the subjects of social learning, reading, and math. The other one has lectures available on science (it includes chemistry, biology, physics), math (arithmetic to calculus), computing, arts and humanities (history, grammar), and economics.
It has thousands of lectures in dozens of languages. The app has a progress tracker to let you know your understanding of a particular subject. You can access everything from the top menu that makes it a simple app to use.
BrainPop and BrainPop Jr.:
Both kids and older children apps are available on Amazon, iOS, Android, and Windows. BrainPop Jr. is for the younger kids from kindergarten to third grade. BrainPop is for the middle class and elementary students. High School Help is on its way to be released soon.
These apps also cover different subjects that include social studies, science, math, health, English, engineering and tech, music, and art.
This app has many videos available on different subjects to learn. This app also has follow-up activities that include assignments and quizzes to reinforce the concept. It is simple and easy to navigate as everything is organized properly in the app.
PBS Kids Games:
This app is available on Amazon, Android, and iOS. This app is specific for kids that are 2 to 6 years old. It covers different subjects such as reading, math, science, creativity, emotional and social growth, social studies, and music.
Most of the children are familiar with some PBS characters that can be any one of Clifford the Big Red Dog, Molly of Denali, or Sesame Street. This app has these favorites of the kids to help them how to count, go to a museum to see historic figures, and find different shapes. You need to tap the grownups button on every show to know the details of the targeted age group and the goals of the game.