A home garage is often a place to store your vehicles, such as your cars and motorcycles. It can also serve as storage for your cleaning supplies and gardening essentials.
But what if there's no enough space for both vehicles and storage in the garage? Well, why not install ceiling storage racks in your garage?
Ceiling storage racks are an excellent and convenient way to store your items in the garage. It maximizes the space efficiently and offers a neater look around the area. This idea is perfect if you're looking for ways to minimize clutter in your garage.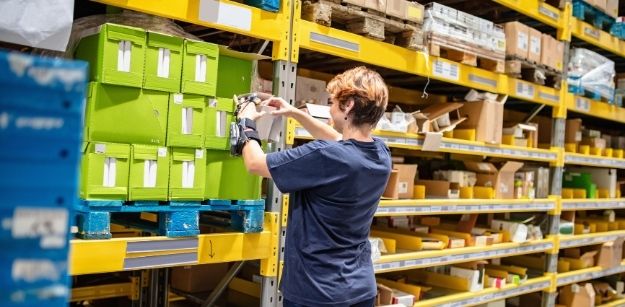 Today, we will look at what garage ceiling storage racks are all about and give you some tips in installing one at your place. Let's get started!
Benefits of Ceiling Storage Racks in a Garage
Having garage ceiling storage racks in your house offers plenty of advantages that are great in the long-run. Below is a list of benefits you can get by installing ceiling storage in your garage.
Maximize Garage Space
The garage ceiling contains a lot of space. So why not utilize it to the fullest potential?
As the name suggests, having this type of storage requires installing it at your garage's ceiling. It maximizes the whole space, which is excellent for smaller garage spaces.
Avoid Clutter
Clutter can be a big problem when things go out of hand. Thus, having ceiling storage racks would allow you to organize your things effectively without arranging your items regularly.
Gives Protection From The Flood
Are you living in a place that deals with a lot of floods every year? If so, installing a ceiling storage rack might be an excellent idea for your garage. You can store your valuable items there without having to worry about them getting destroyed.
Keeps Dangerous Items Away From Your Children Or Pets
If you have children or pets, having ceiling storage racks might be the best solution to keep all of your dangerous items out of reach. It is perfect if you own many cleaning products or other things you don't want them to grab and consume.
How to Choose a Ceiling Storage Racks for your Garage
Every garage is different, and people build it according to their needs. Some may opt to have a small-sized garage, while others may choose larger spaces to fit all of their cars. Consider these factors when selecting ceiling storage racks for your garage.
Size
How much space do you need in the storage? Determine the measurement you need by considering the items you want to put in the ceiling storage racks.
Placement of the Ceiling Storage Rack
The Ceiling Storage Racks can be either in the corner or center position. What's essential is that the accessibility of the ceiling storage. You should be able to reach out to your items when you need them without any extra difficulty.
Material
Ceiling Storage Racks can be in wood, steel wire, and metal finish. Select a material that can accommodate your storage weight capacity requirements.
The wood finish is perfect for lightweight items, while a metal-based ceiling storage rack may be desirable if you plan to put heavy things in the storage.
Self-installed Versus Professional-installed Ceiling Storage Racks: Which Is Better?
Should you opt to consult a professional or install everything by yourself instead? Both options have their advantages and disadvantages, so take these factors into account before installing ceiling storage racks in your garage.
Pros and Cons of a Professional-Installed Ceiling Storage Racks
| Pros: | Cons: |
| --- | --- |
| Safe installation process | It can be more expensive than installing it by yourself |
| Can accomplish your specific requirements | |
| Perfect for those who are not knowledgeable in installing ceiling storage racks | |
Consulting an expert installer is excellent for safety reasons. These professionals have years of training in their field so that you can be confident of availing of their services without any accidents.
Hiring an expert is an excellent choice if you are not knowledgeable about installing ceiling storage racks or too busy to do it yourself. They are also versatile, meaning that they can accomplish your requirements in terms of design and compatibility.
However, hiring a professional can be costly since you also have to pay for their years of expertise. It is practically not the best choice for those on a tight budget, but you can always look for other alternative options, such as installing it by yourself.
Pros and Cons in Installing Ceiling Storage Racks by yourself
| Pros: | Cons: |
| --- | --- |
| Affordable than professional-installed ceiling storage racks | Can be hard when inexperience in installing storage racks |
| Lots of options in the market | |
Installing the Ceiling Storage Racks by yourself is a more affordable option if you're on a tight budget. There are various Ceiling Storage Rack types available in the market, and you can purchase them at your local hardware store or on online shopping platforms.
The disadvantage is that the process can go to waste if you are not knowledgeable about installing storage racks. However, there are also YouTube videos that can help you with the process, so it will be easier for you to install the ceiling storage rack in your garage.
Final Words
A Ceiling Storage Rack is an excellent choice for storage in your garage. It maximizes the space in your area, avoids clutter, keeps out-of-reach children, and stores items high enough to prevent a flood from damaging the items.
We hope that this guide is helpful when you plan on installing and have a better direction when choosing ceiling storage racks for your garage.