Few people will understand that Noida is an abbreviation of New Okhla Industrial Development Authority. Noida is geographically located in the Gautam Buddh Nagar of the Uttar Pradesh. The city is also in close proximity to Delhi. The infrastructure in Noida is worth admiring, as the roads are covered with trees and it is the greenest city in India.
Noida emerged as an administrative power on the 17th of April in 1976. Every year, 17th April is observed as 'Noida Day'. The well-planned city is famous for its planning and greenery.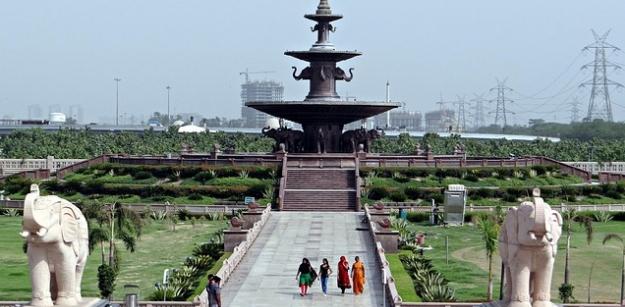 The city lies at an equal distance from Delhi and Ghaziabad. The builders of Noida constructed it near Delhi on the bank of the river Yamuna. Since the time of its advent, Noida is constantly witnessing a surge in the number of headcounts.
The real estate market is hot in Noida, as the region has a well-established base of industrialization and commercial space. This establishment has led to the migration of a large number of individuals from Delhi and other parts of the country. Individuals living in Noida have a quality lifestyle with utilities and convenience stores available easily.
Noida's commercial space is on the progressive development in sector 62 and sector 63. Given the growing employment opportunities in Noida, the residential areas are also gaining traction.
How is the Connectivity from Noida to Other Parts of the Country and the City?
Noida boasts a number of transportation options for travelling within the city, outside of the city, and even to international destinations.
Metro: Metro services began in Noida in the year 2009. With the help of the metro, individuals residing in Noida can connect to Connaught Place, Dwarka sub-city, and New Delhi. Besides this, there is another metro link in operation, which will connect Noida to Greater Noida, GNIDA office, and Sector 51.
RoadWays: Proper planning has helped Noida get its road in the form of a grid. All the main roads have 6 lanes and are arrow straight. There are three crucial expressways connecting Noida to other cities–the DND Flyway, Noida-Greater Noida Expressway, and Yamuna Expressway.
Railways: Noida doesn't have a railway station of its own; however, Anant Vihar and Ghaziabad railway junctions are easily reachable through roadways.
Airways: Similar to the railway, the airway is absent in Noida. However, an individual residing in Noida can reach the Indira Gandhi International Airport in about an hour and a half via roadways.
Where to Rent a Flat in Noida?
Being a well-planned city in India, you can look for a rental flat in Noida in any of its parts. However, there are some peculiarities that only certain sectors of Noida possess, which makes them different from the rest.
For instance, if you wish to live a city life, you can rent a flat in Noida in sector 41. The project is safe with the presence of guards at every street. You go 1 Km away and there's a metro station ready to take you to places. Since this is the start of the metro node, you can get vacant places to sit in the metro.
There are some other localities as well that can help you get a comfortable yet affordable stay in Noida. Want a list of flats for rent in Noida? Let's get in touch.