Goa has always been the favorite spot for tourists. Every year, many tourists flock the beaches of Goa at various times of the year to bask in the orange sun and relish various water sports and of course a great swim!
People usually travel to Goa by air or rail or drive there. However, there is another great & fun way to travel to Goa. The Mumbai to Goa cruise offered by Jalesh offers just that: it makes the means to reach Goa an absolute joyride for people onboard. So, how do they do it you ask? Well, they do it by providing many facilities and excursions onboard. Let's elaborate on this step by step. Let's start with the facilities onboard, shall we?
Facilities onboard the Mumbai to Goa cruise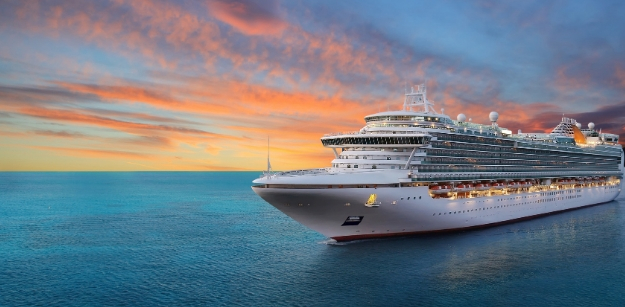 Jalesh cruise is an Indian cruise liner that provides luxurious and affordable voyages to Indian and international destinations. There are many great facilities onboard the cruise. It starts with accommodation. The cruise offers comfortable and luxurious accommodation facilities to its onboard passengers with available rooms ranging from Ocean view and balcony to interior and mini suites. All rooms have great facilities that include queen size beds, TV, private shower, wardrobe, safety deposit box, fridge, air conditioner and 24 hour room service.
There are plenty of great dining opportunities on the ship as well! They range from our very own domestic Indian cuisines like South Indian, Punjabi dishes including Jain options to sea food, continental and other International cuisines including Thai, Malay, Chinese, Korean, Mongolian, Japanese and Taiwanese.
There are also joys to be had enjoying the street food and classic Indian desserts like Kulfi and ice-creams. Enjoy a refreshing cup of coffee in the café to light up your evening. The enthusiasts of fine spirits can enjoy a great drink in many bars on the ship that provide a comfortable private space to its visitors to select and enjoy a drink from the signature beverages.
Apart from the dining, there are also some great entertainment options available on the ship. This includes an experience of Broadway conducted by world class performers, burlesque adults-only performance, movie screenings at the deck in an open air theatre and DJ nights at The Dome to enjoy the nightlife at sea.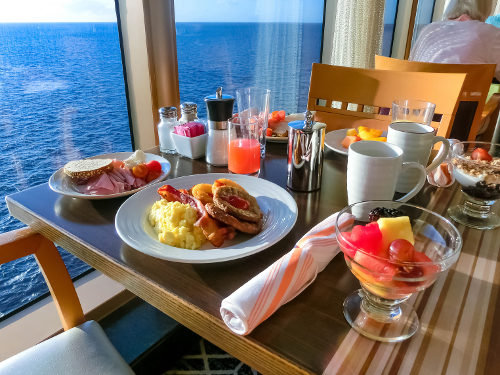 There are also various fitness options like Spa to rejuvenate your senses by body massage, body therapy, acupuncture, skin solutions and other medi-spa cosmetic treatments. There is also a salon for passengers to choose from variety of beauty, hair and body treatments that include waxing, hair coloring, hair styling, extensions and more.
For the fitness freaks out there, you can hit the gym at sea too! The gym onboard provides facilities for exercise, training, nutritional consultations and other activities like yoga and boxing.
To spice up your cruise experience, there is also a casino that will leave you spoilt for choices! There are varieties of games to try your luck on including Baccarat, mini flush, Indian flush (teen patti), roulette, blackjack and slot machines.
For couples with young kids, there are also activities like arts and crafts, scavenger hunts, jewelry making, air hockey and karaoke to keep them occupied.
Itinerary
So, what is the schedule of this cruise? Let's take a look at it:
Day 1: The cruise leaves from Mumbai and sails in the high seas.
Day 2: The cruise reaches the shores of Mormugao in Goa where the passengers get to choose between staying onboard and enjoy their stay or disembark and see various excursions provided. The cruise leaves later in the evening.
Day 3: The cruise returns to the shores of Mumbai.
Excursions in Mormugao
Crocodiles & birds galore: There are plenty of excursions provided to the travellers once they reach Goa. The travellers can catch the sight of river crocodiles and rare species of tropical birds along the banks of River Zuari. The ecosystem in the surroundings has sustained a healthy population of exotic animals and birds.
A visit to Old Goa: You can also go on a trip to see the Se Cathedral, one of the largest churches in Asia. They also get a chance to see the Basilica of Bom Jesus, where the sacred relics of the saint Francis Xavier are venerated.
The travellers can also roam across the villages of old Goa. A trip to Panjhim allows the travellers to go back in time and walk through the old Portugese heritage and see the narrow streets of old Latin Quarter, Mansions with overhanging balconies and enjoy the ambience by having a cup of coffee or trying the local cuisines in the many cafes and restaurants in the locality. You can also shop for handicraft and souvenirs in the local market.
Dolphin Island: A visit to the Grande Island gives you a great opportunity to see the beautiful dolphins in the surroundings along with other flora and fauna, moving freely and joyously in their natural habitat. You can top it off with a great barbeque at the beach and enjoy the seafood there.
Cultural landmarks of Goa: Goa also has a great spiritual heritage besides the churches of old Goa. There is Shantadurga temple and Safa Masjid, frequently regarded as the most famous mosque in Goa famous for its elegant Mihrab designs. Also in the list of places to visit is Mangueshi Temple, the most popular place of worship for Hindus in Goa. The travellers can also visit the local spice plantation nearby to see and learn about local spices and herbs. It would be a great experience for your senses to walk through the various trees and take in the smell of the myriad of spices.
So, I guess we have covered it all in this blog about what the Goa package by Jalesh cruise offers to its travellers. You can book your spot on the Jalesh Mumbai to Goa cruise by contacting any of the official travel partners and decide the date of travel. Hope to see you onboard!