Are you preparing for the MPPSC exam or the Madhya Pradesh Public Service Commission exam this year? If yes, you must avoid some common mistakes to crack it and pave the way for a bright future.
MPPSC brings opportunity for thousands of aspirants to get their dream government jobs and join the state services as a Deputy Collector, Assistant Director, FRO, Naib Tehsildar, etc. This year, it has 346 vacancies, but the number of applications is more than 3.5 lakh.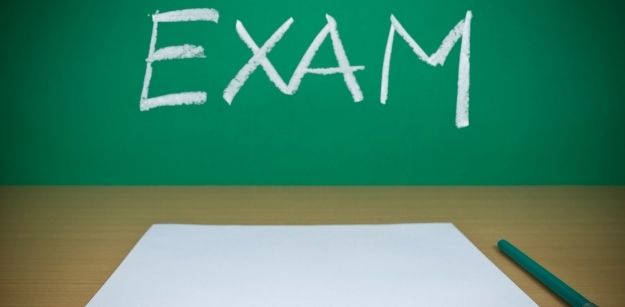 To beat the competition, you have to work hard and smartly with dedication. Along with this, there are some common mistakes you need to avoid while preparing for the MPPSC exam. This will help you get an edge over other candidates.
MPPSC Exam: Mistakes to Avoid
1. Not having a plan or strategy
Having a proper plan with a time-table is essential to crack the MPPSC exam. Because the syllabus is long and intense, you have to take mock tests and solve question papers.
If you don't have a plan, you will be confused and not study smartly. Ensure that you set goals on a daily, weekly, or monthly basis.
2. Not working on plans
This is the most common mistake made by every aspirant. Everybody creates plans for study and preparation. But when it comes to proper execution, things don't go as planned. Success comes with well-executed plans.
As well said by Felix Dennis, "Ideas don't make you rich. The correct execution of ideas does."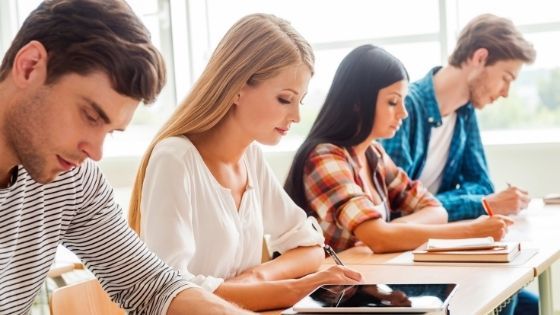 3. Taking mock tests lightly
Many students work hard, choose reliable MPPSC coaching in Indore and other cities in Madhya Pradesh, refer to the best books, but don't take mock tests seriously.
This is another common mistake that makes the efforts go in vain. Mock tests are essential for almost every government exam today to understand weaknesses, strengths, and improvement areas.
You can't improve something unless you can measure it. Mock tests provide a measurement of your preparation level before appearing for the MPPSC exam. If you are leaving the mock tests for the last moment, then avoid this and start now.
4. Ignoring previous years' papers
Question papers of previous years hold a lot of potential for the aspirants of MPPSC exams. These papers help you understand the patterns and trends about the exam and give an idea about the kind of questions appearing in the exam.
If you ignore previous years' question papers, you will be less prepared for the exam. In this competitive scenario, you simply can't afford to prepare less. Expert faculties and best MPPSC coaching in Indore and MP highly recommend that you must solve question papers of at least the last five years. When you are done studying the entire course, jump to the exam papers. This is the best strategy for preparation.
5. Relying on others
Many candidates who prepare for the MPPSC exam rely too much on others, like teachers, friends, YouTube videos, etc. These factors are acceptable up to a certain extent for learning topics and motivation. However, the zeal to crack the exam must come from within. Take help of others only when required. Don't become too much dependent on anyone.
6. Thinking about past achievements
You might have cracked any other competitive exam in the past or have a bachelor's degree from an IIT. But it has nothing to do with how well you will do in MPPSC. The patterns of all exams are unique. All exams test different attributes of a candidate.
This is why you shouldn't think like, "I had cracked that exam in the past. It will be easier for me now."
7. Not taking short breaks
You might wonder how can someone preparing for a competitive exam even think about breaks. But the thing is that the breaks help you to refresh your mind and body. You are not a robot but a human.
If you believe breaks are a waste of time, then change this mindset. Psychological studies show that such breaks can enhance your efficiency and retention power. Short breaks of 15-20 minutes will be enough every 3-4 hours.
8. Not leaving time for revision
MPPSC exam has an ocean-like syllabus but it can be covered mostly with proper planning and execution. Along with focusing on the full syllabus, you need to leave some time for revision. If you haven't included revision as a part of your strategy yet, it's time to do now.
Many aspirants focus on learning new topics and ignore the revision. This is a big mistake because you might end up messing up things during the exam. Revision helps you to regain everything that you have studied.
9. Getting distracted
While the serious aspirants keep them away from the world of distractions, there are still many candidates who want to crack the exam but are drawn to the world of distractions. These distractions can be anything like using social media, roaming out with friends, watching unnecessary videos when you open YouTube for MPPSC lectures, etc. Get rid of all such distractions and stay focused.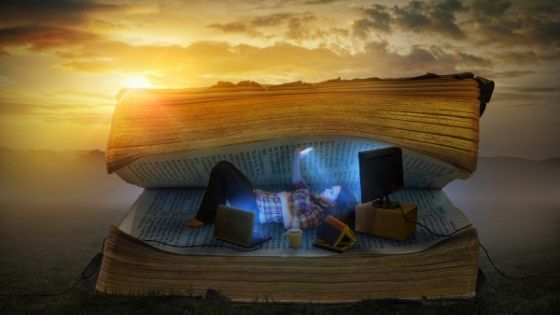 Handing over to you:
MPPSC is one of the most aspired exams in Madhya Pradesh, with tight competition among thousands of candidates. Avoiding the mistakes described above will help you get an edge over others and prepare well for the exam. If you are making any of these mistakes, get rid of them right now and keep yourself focused.
Feel free to reach us out using the comments section below for any quick tips or queries related to MPPSC coaching in Indore.