A few decades ago, someone rightly said that the future is digital, and anything could be done online. But who thought that those days weren't too far. Today, we live in a world where we can do almost everything with a simple swipe and tap. Whether it is planning a vacation, making dinner reservations, hiring a ride, buying groceries and gifts. The e-commerce world has grown enormously and has given a marketplace for businesses to sell their stuff to customers seamlessly. However, all this has been greatly supported by the technology that is often least looked at. The secure, fast and seamless payment gateways allow millions of transactions every minute across the globe. The payment gateways are a critical part of the online marketplace and contribute a lot to the customer experience and growth.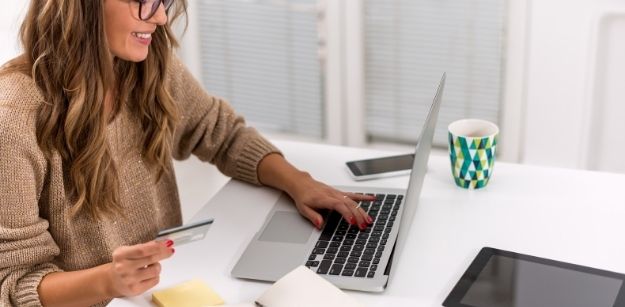 This business blog newstricky introduces you to some of the most powerful and popular payment gateways of 2021.
1. PayPal
The most reputed and well-known name in the payment gateway segment is PayPal. The platform has been renowned for its great services and secure transactions. Starting in 1999, this digital wallet company has grown to be one of the biggest payment platforms across the globe. From small businesses to multinational corporations like Shopify, BigCommerce, eBay, etc. PayPal is among the most preferred payment options.
The payment gateway allows customers to pay through various channels like credit/debit cards, e-wallets, and whatnot while offering security. And at the same time offer a streamlined payment process and transaction management.
2. Square
Apart from the great POS and sales solutions, Square also has an amazing payment gateway for businesses. The platform offers an effortless integration for physical stores and retailers, enabling them to handle digital payments. The Square payment platform allows you to process both online and in-person payments without having too many components. There are a lot of plans, variants, and options that you can choose from to suit your needs. The pricing is reasonable but can vary based on your choice and setup.
3. Google Pay
Created in the playgrounds of the tech giant, Google Pay is another fantastic payment gateway service. Whether you want to integrate it on your website or add it to your existing payment services, its hassle-free. Also coming from a trusted brand, a secure and fast payment option like Google Pay improves your image. The Google Pay API integration is quite convenient and is an economical choice for small businesses. Also, there are no transaction limits, it is free and also supports all major debit and credit card providers.
4. Braintree
Starting as an online payment platform in 2010 and later moving under PayPal in 2013, Braintree is a popular online transaction gateway among small businesses. The platform is quite light and easy to navigate. Despite a simplicity in its structure and look, it works well with any website platform and tech stack. Moreover, it comes along with a pretty exciting package of invoicing tools, analytics, and reporting. Additionally, the platform leverages the benefits of being a part of PayPal and accepts all major cards, wallets, PayPal, and over 130 currencies. Users can also opt for in-store payment options with a mobile app and card reader.
5. Amazon Pay
Building a complete ecosystem for itself, the biggest global marketplace – Amazon now has its in-house payment tool, called Amazon Pay. Setting up an Amazon Pay account is simple and offers an unsaid advantage for the retailers and sellers on Amazon. Similar to Google Pay, integrating Amazon Pay into your websites is convenient. Moreso, there are no additional costs or fees on the transactions and the inherent Amazon interface makes it easier to use.
6. Stripe
One of the biggest payment gateway providers for online shoppers, Stripe started the journey in 2011. And attributed to its technology-centric setup, the platform is highly customizable. A key feature of the Stripe ecosystem is that payment solutions can be easily scaled and modularised based on the business need. And they can be linked to the existing setup without hassle. The platform supports over 135 global currencies, handles all major wallets and cards, and offers a wide range of billing, transaction, and reporting features. The subscription charges are decently priced, and worth the investment.
7. Shopify Payments
Everybody knows Shopify as an amazing platform to host online shops and manage a digital marketplace. It has a great catalogue of eCommerce and in-store business solutions. With Shopify Payments, you complete the circle and get your entire business under one roof. With this awesome payment service, you can manage your customers, handle e-commerce marketing, track inventory, manage orders and also get your money. There is a huge portfolio of small and big businesses across varied domains using Shopify Payments for their everyday transactions.
8. Helcim
One of the premium payment services in the market, Helcim is something worth checking out. With highly customizable store and payment processing options, Helcim offers you more than just a payment gateway. You can create your store and leverage its collection of engaging themes to enhance your customer experience. The gateway can also be integrated with all major payment options and tech-stacks including Drupal, Magneto, and more. Also, the charges are quite minimal and you have a lot of flexibility with the plans.
9. 2Checkout
For a business having a global outreach and looking to offer online payment services to customers internationally, 2Checkout is a worthy choice. Supporting over 200 countries and 100 currencies, you get a lot of coverage. Moreover, the platform accepts all major credit and debit cards, wallets, and other payment options.
With 2Checkout, you can also integrate your eCommerce applications, manage shopping carts, invoicing, billing, and more. With 2Checkout, you can scale across different geographical regions and set up your payment services in 15 different languages. Thus, giving you a more versatile and customer-focused experience.
There are numerous payment gateways in the market, and each of them has its ups and downs. When it comes to payments, customers expect a secure and simple platform that keeps their money and identity safe. So, based on your needs and scale, choose the one that suits your needs and also charges minimal or no fee for transactions.