Digital marketing is a vital tool to getting your brand noticed. With so many different online companies competing for the top spot, a good marketing strategy will mean the difference between staggering growth and stagnant landing pages. But what can online businesses achieve with good digital marketing?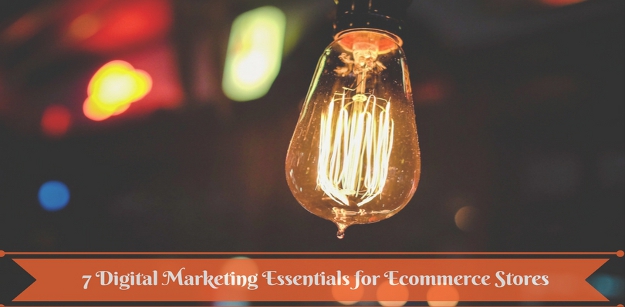 The answer: engaged and loyal customers who couldn't dream of buying products from anywhere else. New customers will become aware of your brand and will tell all of their family and friends about you. Ultimately, an awesome marketing strategy will increase revenue and grow your online store to new levels of success. Technology is always moving and so it can be hard to keep up with what's working and what's not.
[AdSense-B]
Here are the 7 digital marketing essentials that all ecommerce stores should be implementing for success.
1. Social Media Marketing:
What better place to source and engage with customers then through social media? Nearly everyone uses at least one social platform, and it's become a reliable way to increase traffic to your site and make sales. Sure, there's Instagram, Facebook and Twitter, where marketers have been focusing for years, but newer platforms are forcing companies to discover new ways to market their products. Snapchat is being used to reach the younger generation and veer away from more traditional ways of social media marketing.
Who's doing it well: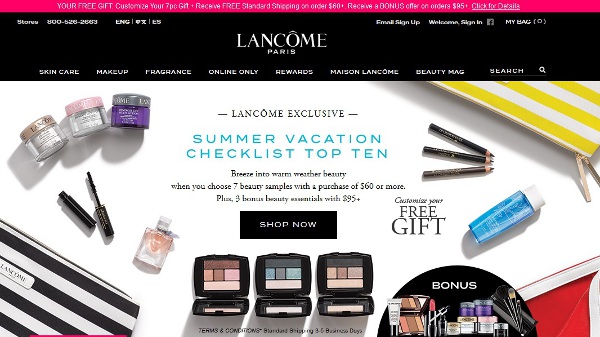 Lancome do social media marketing right. The company have developed a marketing strategy, tailored specifically for Snapchat. They are the first company to have combined Snapchat and their ecommerce store through advertisements in which customers can swipe upwards and purchase their item. And this innovative marketing technique is just the tip of the iceberg.

2. Content Marketing:
No ecommerce store could function without content, so much so, that companies spend thousands in invest in new and creative content for their websites. Add a mix of valuable content to your website like videos, blogs, how-to guides, photos, inspiration pages… the list could go on. Create linkable assets that users can link and share through social profiles and blogs to make your brand more visible and your site more trustworthy. This is a great way to generate more organic traffic to your site.

Who's doing it well: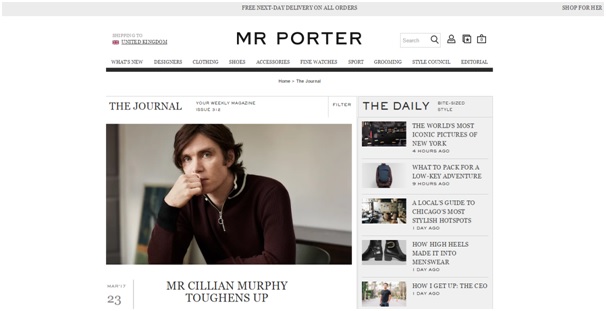 Mr Porter is an ecommerce store that has incredibly sleek, journalistic style articles for customers to enjoy. They add quality and value to customer experience, with fashion must haves, lifestyle and educational pieces. They stay away from hard sales in their articles as it can seem pushy. Mr Porter only include a couple of links to their own products in their own content.
[AdSense-C]
3. Email Marketing:

Email is a great tool for marketing brands online. It's a low cost way to reach a number of people and spark engagement. Response and interaction rates depend on your email marketing strategy, so try to be creative and offer customers incentive to buy from your store. Who's doing it well: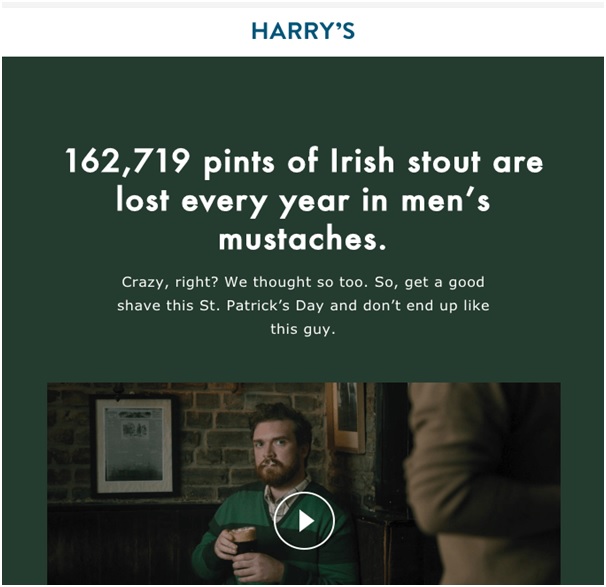 Harry's, men's online grooming store, is taking email marketing to new levels. Harry's focuses on transactional emails rather than monthly newsletters or update emails like most marketers. They've put a lot of time and energy coming up with great content to make customers feel valued. Harry's adds lifetime value to customers by estimating when their customers will run out of their product. They will send a little reminder email to see if the customer needs more. That's not the only impressive email tactic Harry's using, but it is definitely something to take note of.
4. User Generated Content:
For any company, professional photos are always a must and they are shown to increase brand trust and boost conversions. User generated content is so powerful and assures other customers that your products are worth buying.
Who's doing it well: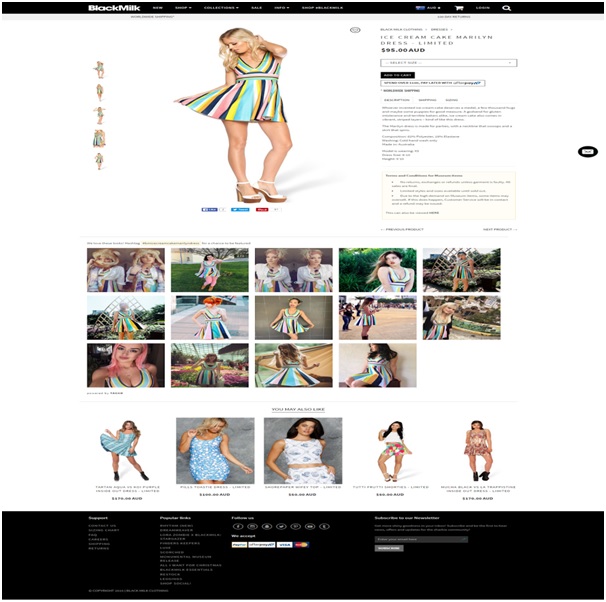 Black Milk offers value to customers through their use of user generated content. Underneath products the company displays real photos using a specific hashtag of customers wearing their products. This way customers can see outfits before they buy and the pictures speak for themselves in terms of brand trust a quality clothing.
5. UX and great website design:

Great ecommerce stores offer users the best possible experience buying from their site. With this knowledge, it's important to spend time creating a simple and interesting website to improve user experience (UX). Design a website for users in mind and ask yourself, is it easy to navigate? How complex is the checkout process and is your site mobile ready?

For an ecommerce store to be truly successful they need to implement good SEO practices to boost visibility. Just because your site looks beautiful on the front end, doesn't necessarily mean a search engine will be able to read it the same. Strike a balance between good SEO practices and tailoring the website to your users.
Who's doing it well: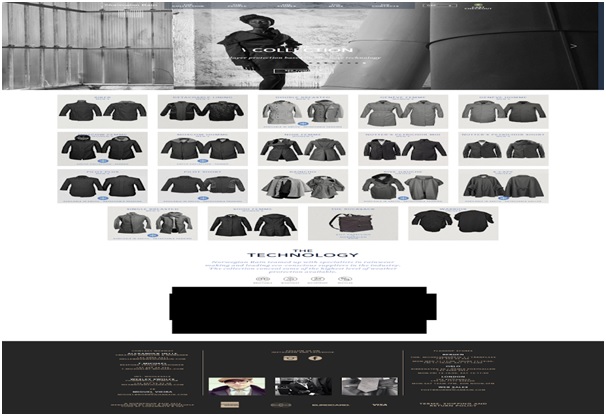 Norwegian Rain have an amazing site with a clean design and lots of interactive features like videos and photos on their site. Created using hosted platform Shopify, Norwegian Rain mastered SEO and great UX on their site for higher rankings and conversions. Their site include news articles, fashion inspiration, their collection to offer value to customers, and their site has a quirky feel to it.
6. Omni-channel marketing:
Customer behaviour has changed over the years with more and more people using many different mediums to complete one transaction. From seeing a product in store to heading online and reading customer reviews and buying through the online store, companies realized that they need to offer a unified experience for customers to enjoy. This gives great overall experience for customers and so it's important to adapt through multiple channels to reach all customers. A customer's journey just isn't straightforward anymore.
Who's doing it well:
Oasis have an online store, an app and multiple brick and mortar stores located around the country. They know that their customers come from a variety of channels and they make it possible to reach people in the medium they like to shop in.
7. Video marketing:

Many companies are starting to tap into the visual marketing arena and have started to include video content to their strategy. Social media platforms work well with videos and so there's no wonder why they are increasingly filling up our social media channels. New social media features have made it easier than ever to share stories, video content and product videos through Facebook live, Instagram Stories, Snapchat video glasses and Twitter's Periscope.
Who's doing it well:
Nine Line Apparel use quirky and humorous product videos to engage with their audience. Adds value to customers because it shows why their customer needs to buy their products.
Take a look at the video:
The power of digital marketing can never be underestimated, and it's the reason so many well-known stores do as well as they do. Be creative, be inspiring, and most importantly be bold. Invest the time in your marketing strategy and you will reap the rewards. What marketing strategy will you try next?