Admission season is always a crazy time and many college aspirants like you must be busy filtering colleges as per the subject/course you want to pursue. You'd know that it isn't easy to decide which college could give you the perfect base for your flight to success. There are many additional factors that need to be considered before applying for colleges, especially when you are planning to move out of your hometown, into a new city. Parents, in particular, would have lots of questions for you around: where you'd stay in a completely unknown city, what you'd eat, how would you commute, etc. Unfortunately, many young aspirants don't pay enough attention to this aspect of their college life, which can lead to mixed kinds of experiences.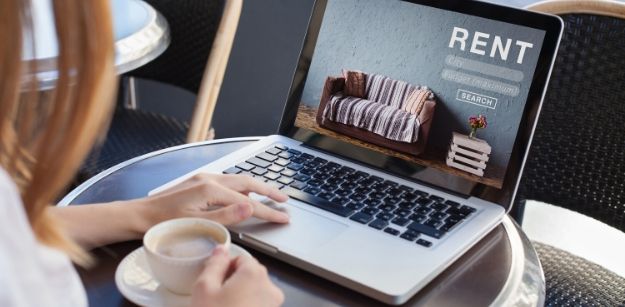 So, let's make this a little less confusing and predictable, as we bring you some suggestions on how to go about choosing the right PG in Delhi for you:
● Location & Value for Money: This obviously comes first when you consider any PG/ Rented accommodation in a new city. The distance between your accommodation and college/work location should never be compromised over fancy rooms. In a new city, while you are managing the already existing high expenses, you would not want to spend additional bucks on traveling, right? Though if you think the location is not safe or un-hygienic, you better travel a little! While the rent of accommodation depends on the location, you should also compare it with the kind of services the landlord/agency is providing like food, gym, laundry, kitchen, entertainment, etc, along with the real condition of the rooms. Have a personal visit to the accommodation and the best fit for your pocket shall be finalized.
● Food: We are sure this would be the biggest concern for you and your parents! After all, this is the only fuel our body needs to perform well at studies as well as at work. Some PGs may not provide you multiple meals, meals on weekends, or have some rules around not serving non-vegetarian food. Sometimes food quality can also become an issue. This is where professionally managed accommodations are a much better alternative, monitoring food quality as well as having more flexible meal options cooked in hygienic kitchens. While nothing can beat food cooked by your mother, these kitchens might remind you of your home-cooked meals.
● Security: Security is another important factor we often forget while considering accommodation in a new city. While many traditional PGs miss this important service, Stanza Living, takes the job of your security, quite seriously. Apart from having 24X7 – a security guards at the premises, you'll find biometric access and CCTV monitoring of the premises to ensure that no person enters the property without permission. Such perimeter monitoring measures are bliss for students as their parents constantly worry about their safety.
● Grievance redressal: We often hear paying guests complain that their landlords do not pay attention to their grievances and they have no other way but to live with sub-standard accommodations. We are sure you also don't want to face power cuts at odd hours, unhygienic bad meals, slow wi-fi issues, etc and ruin your days fighting with others, for what you are paying. So, before you decide to move into a location, do check the consumer feedback and grievance redressal structure of the service provider. Nowadays, professionally managed accommodations have set up strong processes that allow monitoring of consumer feedbacks and take proper steps to make sure that you have a comfortable stay with them.
● Trusted partner: Most of the people ignore this factor and fall in the trap of low rents laid by fraudulent landlords. They misbehave with tenants during the stay and sometimes don't even return their deposit. So, before deciding, do crosscheck with your friends and get their feedback on the PG's or hostel's reputation in the area. If you choose to go with managed accommodations, you also have the benefit of comparing online reviews and making a wise choice. Before signing the contract, you should read the documents carefully and clarify the doubtful terms and conditions.
Once a property scores on the above-mentioned factors, you should think of the kind of accommodation you would find comfortable. You may choose to have a single room to protect your privacy or can also share it with your classmates or people with similar interests as yours. You get to share notes, clothes, emotions, problems, and lots of amazing moments and they soon become your 'new family'.
Sounds like a plan? Now pack your bag, get set for a lifetime experience, and thank us later!