With the advent of modern technology came several unexpected benefits. People around the world had the opportunity to be more connected, fields such as e-commerce became mainstream, and so on. One of the key ways in which modern tech has been harnessed is to eradicate boredom. From the radio to the television to the computers and phones of now, we have come a long way.
With all the options you have to keep yourself engaged in the world of today, it is far too easy for one to get bored if idle. That is where video games come to rescue you. Yes, I'll concede that there are probably more productive pass times to choose from, but playing video games do happen to have several benefits. Regardless, sometimes, one needs to kick back, relax, and enjoy themselves without having to worry about all that.
If you are looking for the perfect games to kill your boredom, say no more. Here is a list of the top four you can play on your phone.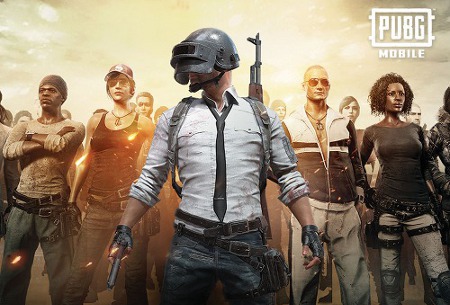 Battle Royale games are perhaps the biggest sensation to ever hit the gaming. Up to 100 actual players drop into a designated area, collect 'loot' to help themselves survive and take on the other players. With time the area shrinks forcing the players closer together, and the last man or team standing wins. The concept is simple yet brilliant. It challenges one's competitive spirit and leads to some intense moments that are truly unparalleled in other game genres.
While PUBG (Players Unknown Battlegrounds) wasn't the one to introduce Battle Royale games, they were the ones to have perfected and popularized the concept. Although the game first came out on PC and XBOX, the free-to-play mobile version of the game has gained an outstanding amount of traction and has been downloaded over 100 million times since its release.
PUBG Mobile and PUBG Mobile Lite is surprisingly fluid with all latest their updates. PUBG Mobile Version is well developed and stretches the concept of what gaming on a mobile can be. The game features multiple modes for solo players or teams of two or four people that range over four maps, with more maps and game modes added with regular updates. Regardless of your choice, you are sure to have a competitive, satisfying experience playing this game.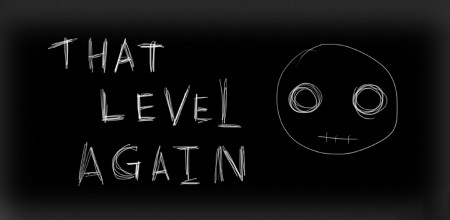 Asked you how much fun you think you would have to play a game in which you play the same Level 64 times, your response would probably be next to none- and you'd be wrong! That Level Again is a mobile game based on this concept that makes the impossible possible.
The gameplay is simple. You control a stick figure with three on-screen buttons, namely 'forward' 'back' and 'jump.' The idea is to maneuver through a 2-dimensional area, avoiding spikes, opening a door and moving on to the next Level. But there is a significant twist. The next Level and all the others following are the same 2-dimensional area with the same objective. However, how the player opens the door and reaches the next Level is different in each. Every Level gives you one clue on what you must do, and it is your job to solve the puzzle if you wish to progress.
That Level Again is an excellent blend of brain tease and tactility and has succeeded in keeping all those who play it completely enthralled throughout the game. The best part? There are parts 2, 3, and 4 to play too!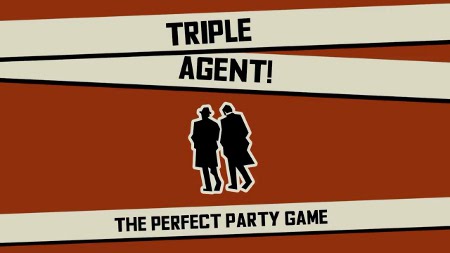 Have you ever been unsure of what to do to keep things fun when a group of friends is over? If yes, then Triple Agent may be just the game you need. If not, try it regardless! It is the perfect party game for 5-9 people. All you need is for one of the people to have it downloaded on their phone, and you are good to go.
The game goes something like this. There are 'Service' agents (the good guys) and 'Virus' agents (the bad guys). The Virus knows who the others in their agency are, but Service does not. Throughout the game, each player gets a clue, and the phone is passed around to the respective player. The player who receives the evidence is allowed to lie about it. At the end of the game when all clues are obtained, a voting phase begins for who each player wishes to imprison. If the Service manages to convict a Virus agent, they win, however, if the Virus is successful in convincing the Service to detain one of their own the Virus wins.
All in all, each game takes only 10 minutes to play, meaning several can be played in a go. The actual game can get much more complicated than what is mentioned above, especially since the game may change a player's team in between. For me, this is a must try.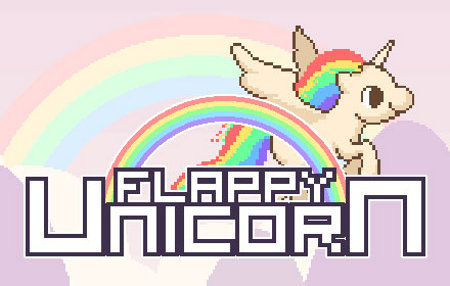 Some games are just stupid fun, although you may never be able to point a finger as to why. Flappy Unicorn is a prime example. You may start playing to kill a few minutes and end up playing for hours without even knowing it.
The game takes its inspiration from the viral game 'Flappy Bird,' improving on that game's frustrating physics. You work your way through from one end to the other, tapping the screen to jump and avoid the obstacles. If you hit an obstacle, the game ends. The longer you go on, the higher is your score. I have caught myself playing several games on end to chase down my high score.
You can play Flappy Unicorn along with multiple other addictively enjoyable games on Unlimited Gamez Mo for a nominal price. All you have to do is access the site on your mobile browser and voila! You can enjoy the entire collection of games without it taking up any storage on your phone.
Conclusion:
Games are a great way to pass the time without having to experience boredom. While you could play more complex games on a console or PC, you cannot carry these around everywhere, such as on your commute to work. Mobile gaming is in short, more convenient than the others. This is why there is an ocean of games to pick from, and you are sure to find one suitable for your interests if you look.