Whether you are managing a small physician's office or a big hospital, billing is something that needs to be clean and accurate. You can't afford to make any errors. Yet, more than 80 percent of medical bills contain errors.
Billing is usually the last thing on the minds of many doctors who focus only on patient care. Yes, patient care is the most important thing in the healthcare industry. Nevertheless, if you keep neglecting the issues you are facing in your billing procedures, you will have to be prepared to endure huge losses at some point in time.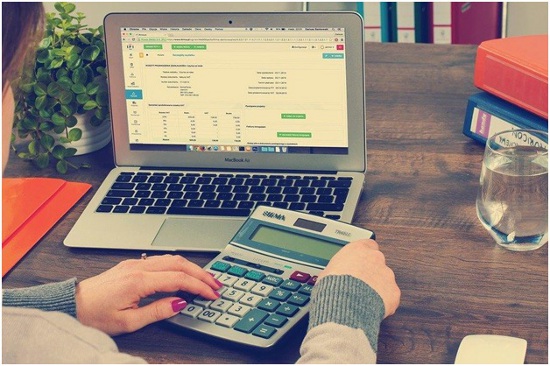 Submitting bills accurately and promptly is also an integral part of healthcare. It is these bills that help your patients get their insurance claims approved without any hassles. If you have no idea how to clear your billing mess, here is what you need to do:
Identify the Issue
Before you decide on the implementation of an electronic health record system, it is important to find out if you truly need one. Analyze your existing process and see if you are facing any of the issues mentioned below:
● Delays in Billing: Not billing your patients on time not only affects the profitability of your practice; it also impacts your patient care negatively. Such delays happen because of a lack of organization in billing, which you can correct by implementing a proper billing system.
● Forgotten Bills: If you don't have a proper system for organizing your invoices, you can end up with a few forgotten bills and lose hundreds or even thousands of dollars in the process. It is crucial to be proactive with your billing and have rules and regulations in place.
● Insurance Issues: Denied and rejected insurance claims make up for a majority of billing issues in the healthcare industry. Staff members who handle billing should receive proper training about the procedures that the insurance companies adopt to approve claims.
● Errors in Billing: Not having a proper system in place can result in a lot of billing errors that can cost a lot of time and money to medical practitioners. You need to review each and every bill thoroughly for accuracy before processing.
● Lack of staff to handle billing: This is one of the problems most of the smaller clinics face. Their primary focus is on patient care, which keeps all their staff members busy. Billing tends to be an additional responsibility that anyone who has time can handle.
Explore Solutions to Take Back Control
Like any other problem, billing problems also have solutions. All that you need to do is explore them and choose the best that helps you solve your issues. Here are a few solutions that you can consider:
● Outsourcing your Billing Process: You can find many reliable service providers who will be happy to handle all your billing processes accurately and efficiently. Most of these are experts in medical coding, submission of medical claims, and following up. Outsourcing your billing requirements to one such expert can work out being very cost-effective for you, considering the quality of service that you can get.
● Augmentation for Staff Billing: If you are not comfortable outsourcing your billing tasks to a third party, the other alternative is to get in touch with a staff augmentation service. These services provide you with professional billers who will assist you with all your billing related tasks. You can hire as many billers as you want for as long as you need without bothering about any minimum commitment. You don't have to worry about training them or managing them, as that will be taken care of by the service that provides augmentation for staff billing. Most of them charge flat-fees, which makes it easier for you to budget their expenses.
● Implementing a Suitable Billing Software: Many medical billing software systems can help you automate all your tasks for better accuracy and efficiency. In fact, you can even get one customized to take care of your specific needs. It might work out expensive initially and needs a bit of training for successful implementation, but once implemented, you will be able to achieve a high level of productivity without worrying about any errors or delays in billing.
Pick the Best Way to Sort out Your Medical Billing Issues
There can be many solutions to sort out your medical billing issues. However, what you choose depends totally on the kind of problem you are facing and the goal that you wish to achieve.
Put in a bit of time and effort to identify the problem you are facing. Find out why this problem has cropped up. Explore the different ways to solve this problem and weigh the pros and cons of each of them. Give a thought on the best way to implement the solution before making your decision.