Whereas good rental properties have the power to provide you with decades' worth of passive income, bad rentals can cause endless headaches and considerable financial strain. So, if you'll soon be investing in your first rental property, it's in your best interest to get educated before proceeding to sign any paperwork. Given what a large investment most rentals represent, a rental property is among the last things you want to regret purchasing. To help ensure that you don't lose money on your first rental, put the following pointers to good use.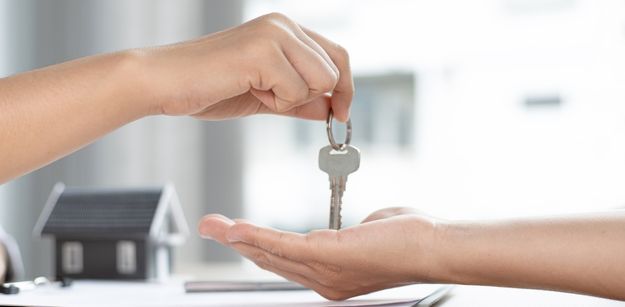 Learn More About the Market
Before investing in your first rental property, it's in your best interest to learn more about what constitutes a good real estate investment. So, if you have any friends, family members, coworkers or acquaintances who have experience owning and/or managing rental properties, now would be a good time to seek their insight. You should also consider getting in touch with a real estate investment company that has a proven track record of success. People who have ample experience in this field will be able to educate you on the tenets of a good rental property and a bevy of other important topics, such as what happens to real estate during inflation.
Do Thorough Location Research
You should never invest in a rental property without first researching its location. No matter how in love you are with a certain property, an unfortunate location can effectively diminish its profitability. So, before making a serious offer on a property, do some research into its location's population size, rate of growth, local economy, property values and rental rates. This will give you a good idea of how demand for housing exists within an area.
Unsurprisingly, areas where demand is abundant tend to have higher rents than areas in which demand is on the wane. As such, investing in rentals in high-demand areas is likely to prove more profitable than investing in rentals in locales that no one is looking to move to. So, if you're limiting yourself to properties located in your respective city, township or state, you may want to consider expanding your scope if your current locale falls into the latter category.
Know Exactly What You're Buying
When purchasing something as expensive as a rental property, it's only natural that you'd want to know exactly what you're buying – and there's no better way to do this than having the property inspected by a certified professional. Even if a property is relatively new or appears to be well-maintained, you never know what sorts of pressing issues may be lurking just beneath the surface. So, regardless of how many personal walkthroughs you've done, make a pre-purchase inspection from a knowledgeable professional a requirement for any property deal.
From a buyer's perspective, there's really no downside to insisting on an inspection. After all, in the absence of one, you may not be able to buy landlord insurance for the property. Secondly, depending on what the inspection uncovers, you may come to find that a property is far more trouble than it's worth. At the very least, the discovery of certain problems can put you in a stronger position at the bargaining table, especially if addressing them will require a fair amount of capital.
Don't Skimp on Screening
Even if you get your hands on a great property in a great area, tenants who can't – or won't – keep up with monthly rent can severely limit the profitability of your investment. To minimize your chances of taking on such renters, you'll need to thoroughly screen every prospective tenant who submits a rental application. Among other things, a good screening process entails looking into an applicant's employment situation, confirming they have sufficient monthly income and contacting assorted references. If you don't have the time to properly screen every applicant, consider working with a highly-rated screening service.
It should go without saying that a rental property is a very expensive investment. While it's true that properties in highly desirable areas tend to be pricier than rentals in areas with waning demand, you'd be hard-pressed to find a rental property that doesn't represent a sizable purchase. As such, it's only natural that first-time investors would do everything in their power to ensure healthy returns. If a profitable rental is what you're after, take care to heed the advice outlined above.