Whenever there is a discussion about Goa most people immediately think about the beautiful beaches. They tend to ignore the delicious Goan delicacies most of the time and those who talk about them ignore the fact that they are more than just seafood. So, here is a list of seven restaurants in North Goa that serve the authentic Goan delicacies for both the non-vegetarians and the vegetarians. Now reach goa by using spicejet coupons and avail discounts on your ticket booking.
#1 LA FAYETTE, CHORAO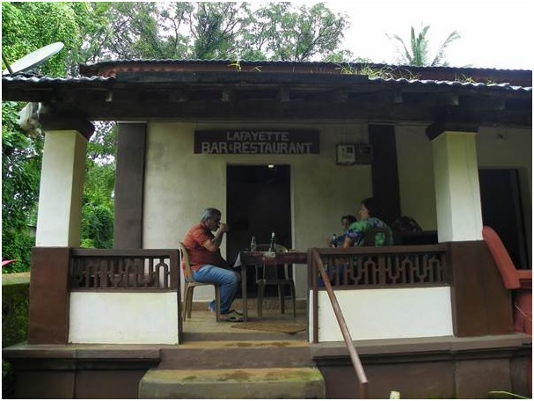 It is a common practice for the small village shops in Goa to be closed from 1 PM until 4 PM. But, if you are on the island of Chorao during that time and you feel extremely hungry during the afternoon then you will be more than welcome at La Fayette.
The restaurant doesn't look like a restaurant at all at first sight. You will think its just a hut, well because that's what it basically is. But after you enter the hut be ready to be treated with utmost care and you will definitely enjoy the delicious egg-curry prepared in an authentic Goan style along with beer. The conversation that follows will last for hours. After this, you can leave filled and joyful. The woman who owns the restaurant says that she never closes this home restaurant during the day as she doesn't want the people who come here expecting a meal to go back empty stomach.
#2 MUM'S KITCHEN, PANJIM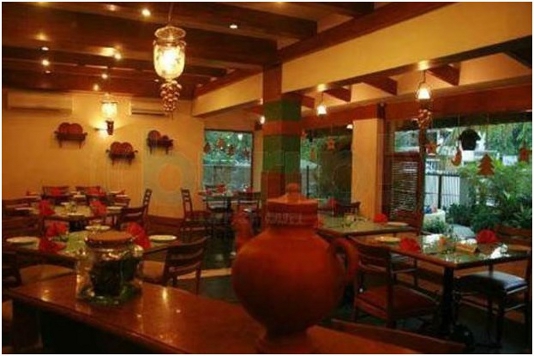 So, if your belly is rumbling and you find that most of the restaurants in Panjim are closed. Fear not, Mum's Kitchen will come to the rescue. The serene surroundings with an earthly ambiance and a koi pond you will feel relaxed. If not then don't worry they have a bar as well. The owners are a Goan couple who bring you the best traditional Goan household recipes. The best part is that you will find lots of vegetarian dishes on the menu, something which people don't usually expect in Goa. You should definitely try the ambotic curry (a kind of sour vegetable served with thick curry) and tamre bhaji (a dish consisting of spinach, tomatoes and onions). Mum's kitchen is one of the most popular restaurants when it comes to authentic Goan vegetarian dishes.
#3 VIVA PANJIM, PANJIM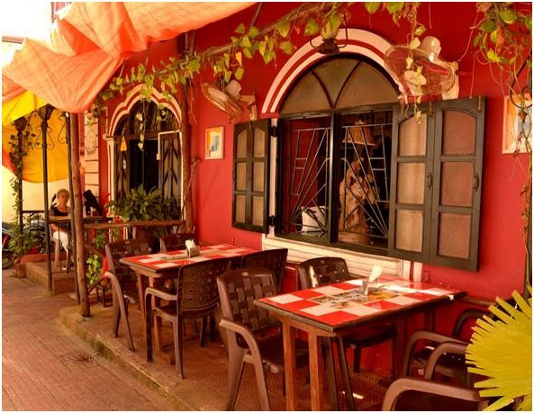 The restaurant began as little Indo-Portuguese style home and eventually grew into a famous restaurant. Most of the time you will find it packed with people enjoying their meals. The restaurant still gives you the vibe of that small home that existed there with its vintage mirrors and the antique Portuguese furniture. If you wish to taste an authentic prawn curry and rice combo then you are lucky as they serve one of the best prawn curries in Panjim. It is a perfect place to relax after you shop around the city and want to relax while having an authentic Portuguese Goa experience.
#4 BHATTI VILLAGE, NERUL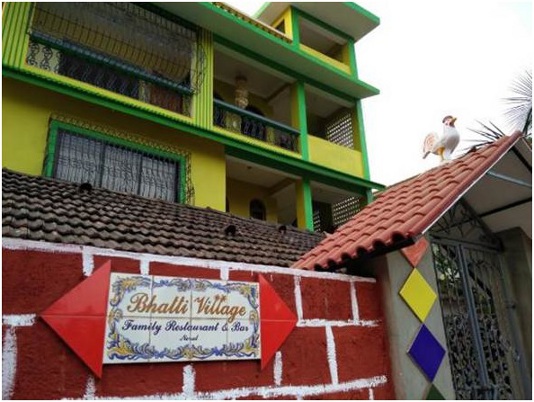 Located in the Nerul village close to the capital of Goa, this cosy joint will make you feel more like a home than a restaurant. Patrick, the owner would personally discuss with you what's on the menu while his wife will cook you the delicious food. The little joint offers some of the best authentic Goan vegetarian dishes. If you visit the place do try the mushroom rawa fry, kidney beans curry and baby corn curry made in a traditional style using Goan spices and a flavour of coconut along with the Poi.
#5 HOUSE OF LLOYDS, NORTH GOA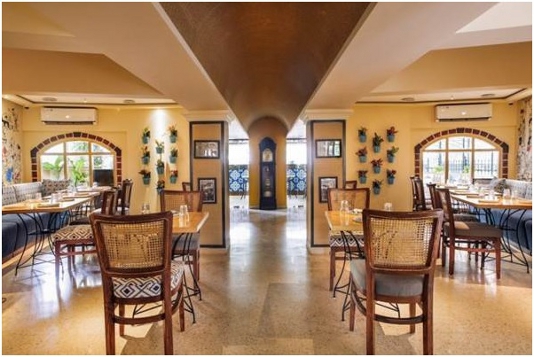 This restaurant used to be a Portuguese house made over a hundred and fifty years ago. You will be served one of the most delicious and authentic Goan food while you sit in a beautiful garden. The chef being none other than Lloyds mother means that you will probably have a dining experience which cannot be experienced anywhere else. Along with the traditional dishes you could expect a fusion continental barbeque. So, head there for a Sunday brunch and enjoy the ambiance, live music along with the delicious food.
#6 VENITE, PANJIM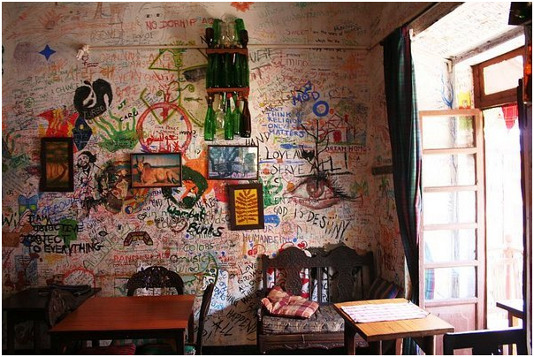 Venite offers one of the most unique dining experiences in Panjim thanks to the charming décor. You will sit in little balconies lit up with small lamps overlooking the streets. These lamps are made using the coconut skin to give them a unique style. If you prefer to sit in a private area then you will see some amazing crayon and paint graffiti on the walls. The restaurant was opened back in 1955 and most of the people will recommend you the place which they have been frequenting since they were kids. You will really enjoy the mushroom pepper fry along with fresh and finely cut French Fries. This should be followed by the main course of veggie vindaloo curry served with rice. To bring the delightful dining experience to a close you must try the banana-caramel-ice cream.
#7 ZEEBOP, SALCETTE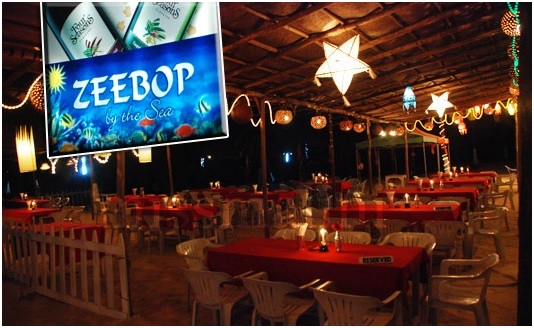 The last entry on the list will bring you one of the most authentic seafood experiences in Goa. This elegantly designed beach-side shack will provide you with shade and the carefully designed opening will let the cool sea breeze pass through to keep you comfortable. As the waves hit the shore you could sip the Urrak cocktail while deciding what you want to order. You will get delicious, traditionally prepared dishes using crab, prawns, lobster, oysters, mussels and seasonal shellfish to satisfy your hunger for seafood. In case you don't want the seafood there are other options as well. You could try the wonderfully prepared juicy and tender chicken steaks. This along with two of the most popular Goan sweet dishes, layered coconut dessert Bebinca and Creme caramel will give you an experience of the lifetime.
Conclusion
So, if you really want to taste the authentic Goan food then you definitely need to visit these restaurants on your next visit to Goa. The delicious experience that you will have at these places will probably make you drool when you will think about it afterward.