Being a writer has its perks. Previously, it was a misconception that only "Best Sellers" could make money with writing, and it is not a sustainable professional for many. The last couple of years have proven it wrong. One can make a good living by being a writer in a permanent job or doing it as a freelancer.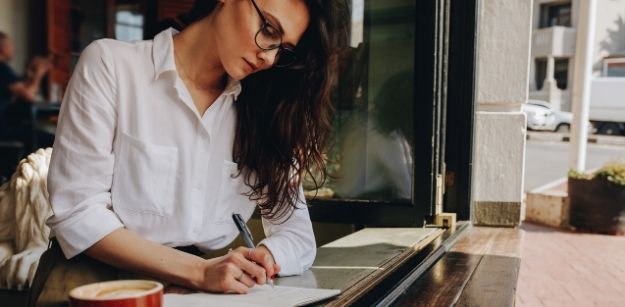 I consider "Writing" to be the world's most perfect career. There's nothing that compares. Why am I expressing myself in this manner?
Here are the top 12 reasons which attracted me to become a professional writer.
Be Your Boss
If you are not working as a content writer or an editor in a firm and doing it as a freelance or consultant, you can be your boss. You don't have to follow the disciplinary orders. The only thing you need to meet is the deadline of the work or project.
Expand Your Knowledge With More Research
Surprisingly, some copywriters don't do any research. Instead, they improvise. Such content is mostly considered self-plagiarized and it should be avoided.
I am a firm believer in a substantial amount of homework. I study the item and its history. I look at what has worked and what hasn't in the past with the product. I research the topic. What keeps my future customers up at night is what I'm interested in learning about. Before I write a phrase, I want to learn everything I can.
When I'm doing the study, the "huge idea" that I'm always searching for to use as the foundation of my copy seems to appear.
Choose Your Clients
To whom you want to work is up to you. As being your own boss, you can design specific limitations and guidelines in finalizing a client. Take those clients onboard with border and longer perspective. Clients who take their product seriously are the best ones to work with.
"How much of your product can you take?" is a question I often ask in the medical information area, where I've written several copies.
Surprisingly, in a lot of situations, the potential client did not take any! I have no pleasure in marketing something for a customer who isn't committed to their own product.
Make Money in No Time
James Michener, who died recently, was one of my favorite fiction authors. His books took him two to three years to complete, including comprehensive studies.
On his records, he made an average of over $1,000,000 in royalties.
As a freelancer, you can take up as many projects as you want. Make more money in 2 to 3 years than a best seller fiction writer makes from their book.
Write on Any subject You Like
I believe that being a competent copywriter is the best preparation for being a good book author.
I consider myself fortunate to have stumbled into the world of copywriting almost by mistake. As a seasoned copywriter, I've had the privilege of working with some of the best clients from numerous industries.
Of course, an unrivaled lifestyle is the best aspect of copywriting.
You are keen to write if you read these sentences. It's not an easy occupation to learn at first. You must begin training for at least 1,000 hours. It's worth it, though. The sky is the limit once you master this beautiful art!
You have greater control over your financial future
You can always increase copywriting ventures to raise more money and accept duties like royalties that compensate you permanently or over the coming years.
I'm still getting paid royalties for copywriting ventures that I started more than two decades ago.
Specialized the Fields You Love
Some copywriters are experts in just one field.
Though I enjoy writing for alternative medicine writers, entrepreneurs, businesses, health-related investments, and newsletters, I am always open to exploring other options.
Work on your Own Time
Some writers believe they are more productive at certain times of the day.
I, for one, can function at practically any time of day that I am inspired.
You can Enjoy having a Complete Flexibility
You have complete freedom to work, vacation, and spend time with your family and friends whenever you want.
You can keep improving your skills over your lifetime
Your copywriting career, in my opinion, should be treated like any other.
As a result, continuing to read, learn, and attend seminars is critical to your long-term success.
You never have to Retire
You can write for as long as you want, perhaps for the rest of your life. I have no intention of ever stopping!
Work alone or Form a Team
When working on a big project, such as a magazine or catalog, I like to collaborate with other writers for editing and idea-sharing. It helps me to come up with the best masterpieces.
These were the 12 best advantages that made me fall in love with the writing profession. Are you on the same page now? Let me know your thoughts in the comment section below.