One of the most frequently asked questions among Android users is definitely "How to record your screen on Android". When there's much content going on your Android screen, the need to record your phone's screen is now becoming more and more common. There are many reasons you need an Android screen recorder, whether it is for recording essential calls and meetings or creating contents for your YouTube Channel.
Screen recording used to be a massive challenge in the past. You had to either hire a software expert or use complex tools to get it done, which wasn't always feasible. Fortunately, the user-friendliness of screen recording software has significantly improved over the years, and we are no longer lack options.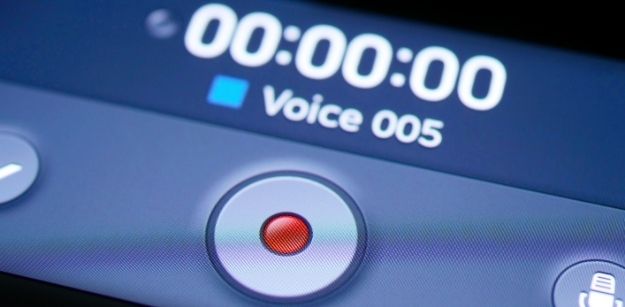 Nowadays, plenty of screen capturing apps is available on the Google Play Store. Most of them packed with lots of features and does the job quite efficiently, allowing you to record your Android Screen with minimal effort. However, to help you choose the best, we have compiled the list of 10 best screen Android recording applications for Android with audio. Let's start!
Vidma is a100% FREE Android screen recorder, with NO WATERMARK, NO TIME LIMIT and NO ROOT NEEDED. Vidma allows Android users to record, edit, and share their screen footage online seamlessly with no subscription or registration required. You can record high-quality video with internal and external audio, capture together with Facecam at the highest resolution of 1080P (Pixels), and the quickest frame rate of 60 FPS (Frame per Second). It's simple to use, allowing you to record fast and easily with its signature Recording Shortcut and Brush Tool shortcuts.
Vidma Screen Recorder comes with a fully functional video editing tool, saving you all the trouble to edit your screen recording with another third party application. You can rotate, trim, crop, add music, add text and stickers and adjust the video speed of your recorded screen in the built-in video editing tool in Vidma. Exporting and sharing your screen recordings are also made easier with Vidma, as videos made with Vidma Screen Recorder are compatible with most online platforms and social media.
RecMe is one of the commonly used recording applications for rooted devices. It is one of the few screen-recording apps with solid capabilities to record internal audio when used on a rooted device. RecMe allows screen capturing with front & back camera overlay (for Pro Users) up to 60 fps, 1080p video quality, and 32 Mbps bitrate video qualities. RecMe can save recordings inMP4 or MKV format. The Pro version offers exclusive features such as Screen Drawing to produce the final output within the app. Do take note that this app doesn't work with Android 6.0 below. RecMe comes with both free and Pro Version (Paid).
3. Google Play Games
Google Play Games is not just your ordinary mobile gaming hub. It comes with a built-in screen recording function that includes an audio recording function. Google Play Games screen recorder is free, with no ads or in-app purchases.
By launching the game with the screen recorder directly from the app, you can initiate a gameplay recording quickly and easily. Although Google Play Games screen recorder mainly catered for gamers, general users can also use this feature to record non-gaming stuff. To get around the games-only limitation, exit the game mid recording and then go to whatever app you want.
However, you will need a rooted device to access the recording function if you are currently using an older Android version. Besides, screen recording only works up to resolutions of 720p with the duration is limited to 4 hours only. Another issue is that the screen recording feature is not available in all countries.
Screen Recorder comes with no ads, no in-app purchases, no watermark and no root access required. You can record in different resolutions (up to 120 fps depending on your device), bit rates and frame rates. It supports Facecam while recording, and it allows you to record touch input and external audio. The screen recorder supports recording calls, but you will need to turn off the sound recording feature while recording calls.
Moreover, Screen Recorder includes a pretty nifty video trimmer, where you can add text, logo and images to your recordings. You can also choose to save your video to any desired locations, including your SD card.
The app is available in several other languages apart from English. You can choose to use the free version or paid for Pro Version (up to $20.99).
5. Mobizen Screen Recorder
Like other screen recorder apps, Mobizen is a no-root required screen recorder that supports almost all Android versions. It allows users to record in multiple resolutions from 240p to 1080p, offering choices of frame rates from 5 FPS to 60 FPS and bit rates from 0.5 Mbps to 12 Mbps.
Mobizen has a built-in video editor that comes with various features to produce professional results. Mobizen Screen Recorder app has a unique "Clean Recording" mode which allows screen recording without watermark and without a maximum timer. With this mode, you will be able to change Mobizen's logo to your brand's watermark.
Mobizen is free to download, ad-supported, with in-app purchases. Additional in-app purchase can remove ads as well. Do take note that you'll need to sign up to gain access to Mobizen.
6. AZ Screen Recorder
You can download AZ Screen Recorder for free, but it contains advertisements. It doesn't require root access, has no watermarks and no time limits for recording. You can record the screen in Full HD quality and record audio via the microphone. The audio automatically gets synced with the recorded video. It has a small video editor built-in within the app. It allows you to customize your video with different settings like video resolution, bit-rate, frame rate, screen orientation and customize timer to stop.
You can go for the AZ Screen Recorder's Pro version at $2.99. The pro version unlocks additional features such as a magic button, Ad-removal, countdown timer, and a front-facing camera overlay feature that doesn't interfere with the recorded content. These paid upgrade features are available as an in-app purchase.
7. Super Screen Recorder
Super Screen Recorder comes with a user-friendly interface along with impressive video editing features. No rooted device is required, and it does not have a time limit for screen recordings.
The app provides high-quality recordings with up to 1080P resolution, bit rates of 12Mbps, and frame rates of 60 FPS. It also consists of GIF Maker, Facecam, GIF Maker, and a brush tool that permits you to annotate the things on your screen while recording. This app comes with some extraordinary features, such as scheduled recording and watermark adding. The recorded screen does not contain a watermark by default, but you can choose to show your brand by enabling the watermark feature.
8. VideoShow Vrecorder
VideoShow VRecorder is a stable screen recorder for Android with over 1 million users. Just like many other screen recording apps, it requires no root and has no recording time limit. It records both internal and external audio, doodle on the screen with its brush tool while recording, and change the aspect ratio to square, vertical or widescreen. It is one of the highest resolution recording app in the market, offering up to 1440p, 12.0Mbps quality, 60 FPS.
The app comes with a powerful video editor, allowing you to edit video with trendy filters, funny GIFs or stickers, themes for specific season occasions, and add thousands of fully licensed music to your screen recordings. As a premium user (paid), you'll get to enjoy a more fluid experience and get to record your video without a watermark.
With more than three million users worldwide, XRecorder is another much trusted Android screen recording app that we would recommend. XRecorder offers full HD recording with upto 1080p, 60FPS, 12Mbps. You can record your screen for an unlimited duration, with no root needed and no watermark. XRecorder allows screen recording with Facecam, take screenshots and records with audio at the same time.
This app has a unique feature known as the countdown timer, a feature that is rarely seen on other Android screen recorders. By activating this feature, it adds a countdown of 3 seconds before screen recording starts. The team is currently working on the video editing and brush tool features. Hopefully, these features are coming very soon.
10. ADV Screen Recorder
ADV Screen Recorder offers basic recording features similar to the other Android screen recording apps, such as recording without a watermark and no root needed. ADV Screen recorder is free to download and contains ads along with in-app purchases.
It allows you to record your phone's screen with two different engines, record internal and external audio and screen drawing while recording. It has a simple editing function which permits you to add texts and banner to customized your video. It also has a countdown function similar to XRecorder, which permits users to add a delay of up to 3 seconds before starting the record. You can set different resolutions, frame rates, bit rates. However, the maximum resolution is only up to 720p, which is slightly lower than other screen recorders.
Start recording your Android screen now
What do you think about our list of best Android screen-recording apps? Download your favorite screen recording app and start screen recording now!