Digital marketing is a vital tool to getting your brand noticed. With so many different online companies competing for the top spot, a good marketing strategy will mean the difference between staggering growth and stagnant landing pages. But what can online businesses achieve with good digital marketing?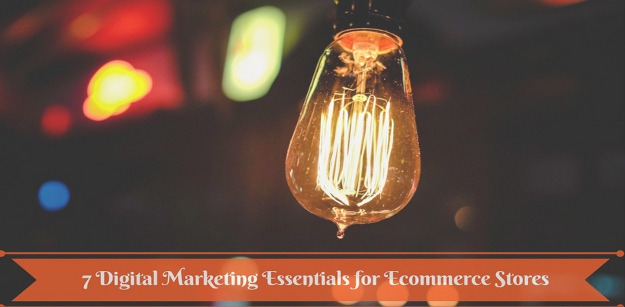 The answer: engaged and loyal customers who couldn't dream of buying products from anywhere else. New customers will become aware of your brand and will tell all of their family and friends about you. Ultimately, an awesome marketing strategy will increase revenue and grow your online store to new levels of success. Technology is always moving and so it can be hard to keep up with what's working and what's not.
Here are the 7 digital marketing essentials that all ecommerce stores should be implementing for success.
The power of digital marketing can never be underestimated, and it's the reason so many well-known stores do as well as they do. Be creative, be inspiring, and most importantly be bold. Invest the time in your marketing strategy and you will reap the rewards. What marketing strategy will you try next?