"If you can take care of your mind, you can take care of the World" – said by world renowned Author and Huffing-post Founder Arianna Huffington. This statement rings true to the fact that with stable mental health one can overcome most of the obstacles in life. Taking care of mental health is need of the hour.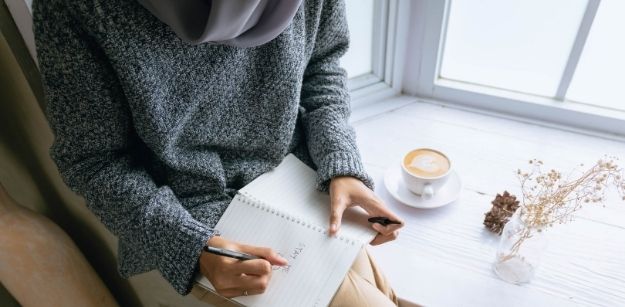 In today's era, where mental health pandemic continues to stay prevalent; Therapy is considered to be a primary remedial response for the same. But owing to COVID-19 pandemic, it has crippled many across the globe with heavy financial debts, familial loss, depression, job loss, taking up multiple jobs to generate income, crumbling marriages and relationships; Thereby leaving people with either no time or monetary resources to seek help from a mental health professional. In such scenarios many therapists and counsellors often recommend JOURNALING to cope with any personal trauma. Journaling allows one to better process their emotions and acts as an outlet for repressed emotions to come to surface.
If you've seen the not too old Hollywood classic movie -Girl, Interrupted; where the main character Susana Kayson (Winona Ryder) uses journaling as a means to access her deep seeded issues and emotions, facilitating her recovery and discharge from the rehab. Journaling acts a mirror to our own shadow self, allowing us to reflect, introspect and do some deep healing inner work required for our ascension (spiritual awakening). One doesn't have to be a writer or good with words in order to start journaling, it can be just words, sketches or just scribbles to let out our emotions.
Journaling unlocks the creative side of our brain, thereby also activating our critical thinking. When we're able to see and read our repressed thoughts laid out in front of our eyes, it helps in processing our emotions better and release old negative patterns. It helps in coming up with solution to our problems, therefore helping us develop the strength to let go of what's holding us back. Journaling gives us a chance be our own best friend and be progressively kinder to ourselves, amidst the pressure of keeping up with the 'likes-worthy' façade on the social -media and the FOMO. It's allows one to get in touch with their emotions better and develop a healthy coping mechanism. This how and why Journaling plays a key role in helping a person emerge out of their darker times.
Now that we see and understand how journaling can help everyone, let us dive deeper into how it's done. Journaling can be done by anyone ranging from a kid to any senior person. All you need are the 5 of the following things:
1. Book/Diary: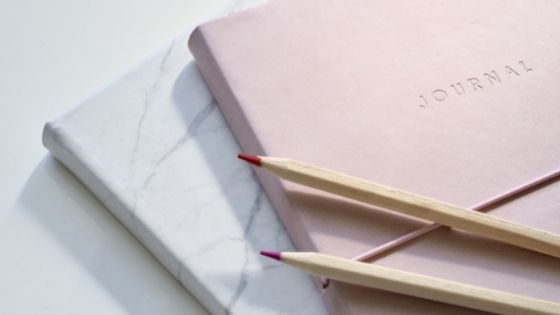 First thing you need to start journaling is a notebook or Diary of any form. You can also repurpose your old used notebook or diary, there are no hard and fast rules. Or like many other creative people who prefer binding lose blank/color pages or custom design papers together to create their own "Custom-Made "journal. The main idea behind this is, to make a blank canvas available for your thoughts and creative juices to flow.
2. Old newspaper / magazine scraps: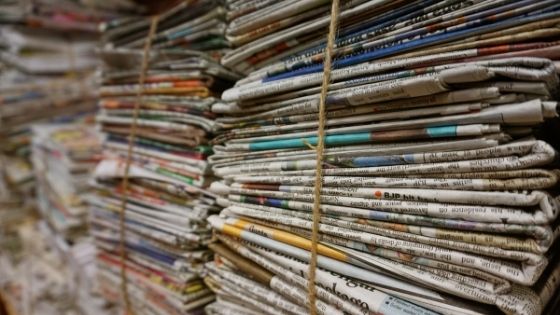 I'm sure, we all loved cutting pictures out of magazines or newspaper of our favorite celebrity, idols or random cute photographs as kids and stick them on our wall or something. Well, it's time to get back into that habit and bring out your inner child. Such cut outs can be any article that have inspired you, Deep Quotes, even pictures of your idol, it can also be your dream car, house, dream physique or dream pets or any random pictures that trigger happy memories, positive thoughts etc. It can be anything that speaks the language of your thoughts and lets out all emotions onto a piece of paper.
3. Washi Tape: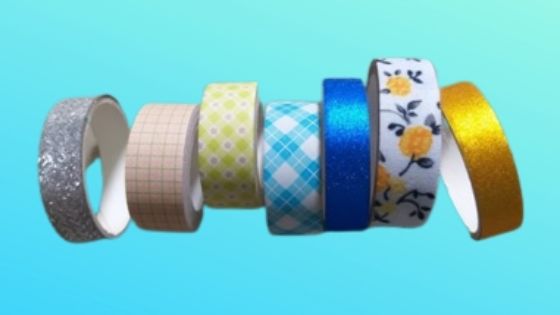 Washi tapes were originally created in Japan. They're made of paper with decorative texture or printed pattern. They are available in colorful textures and unique designs. Washi tape is a big hit when it comes to journaling community. It frames as well as adds an aesthetic element to your journaling page and also can be used embellishment to stick things together. It's Fun way to Jazz up your journaling game with unique patterns and textures without much efforts. Once you'll start incorporating washi tape in all your creative projects, there's no going back. They're available in all stationery stores at reasonable rates.
4. Sketch pens/ Markers: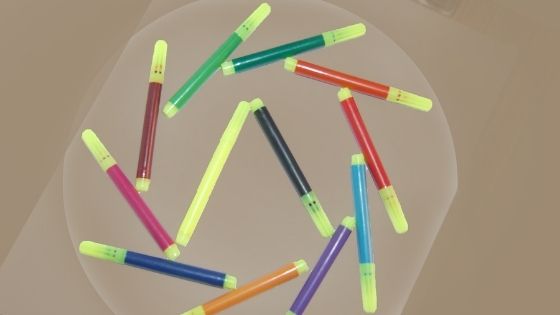 Bold, Chiseled and fine tip markers are apt for any sketching or writing task. You can use the thickness of the markers to highlight what's important or hide anything in the background. They make any lettering and sketch appear livelier. They make your writing journey a fun experience.
5. Stickers: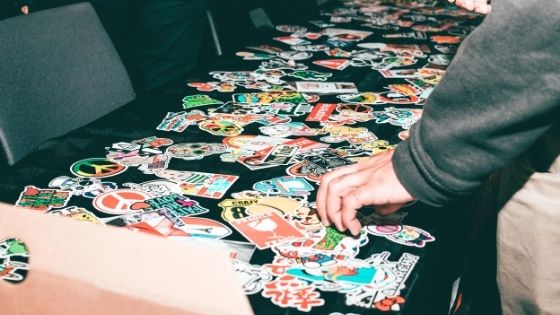 Who doesn't love stickers.? We all do. They are printed design labels with adhesive on the back. Stickers allows the creator to express words just by pictures. You can also use stickers of your favorite web series or movies- such as GOT, FRIENDS, RICK AND MORTY etc; their iconic punch line as the mood of the day. Stickers of your favorite food. Rise in the themed stickers such as plants or vegetation sticker, café mood stickers, ocean or mermaid themed, vintage aesthetic. It helps in filling any blank space, making your journaling page look more well composed and complete.
All these components combined together produce an aesthetically pleasing composition for your journaling page, leaving you feeling proud of being productive and creative in your journey towards your healing. Don't try to be a perfectionist and make it look perfect. It just has to reflect who you are as a person. You can write quotes from any of your favorite movies, or just random thoughts, shower thoughts. You can always take inspiration from the internet. Just relax and enjoy the process. It's not about the destination but it's the journey that shapes you. Shed that old skin and become a better version of yourself. All the best to starting your Journaling journey.