There are several modes of transportation that people can avail themselves from public commutes on buses, trains, and trams to private and personal travel such as cars and motorbikes. Sometimes it depends on the road, the number of people travelling, and the experience it gives to decide which model is best. However, if one is travelling solo with a thirst for thrill and adventure, the best way to do it is on a motorbike.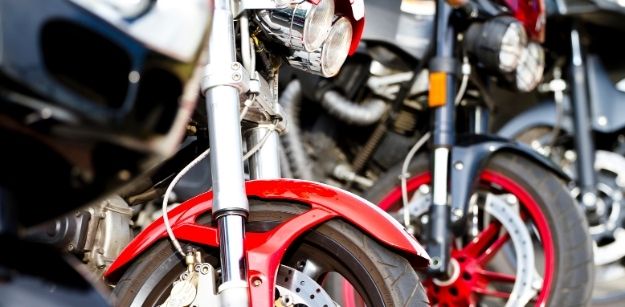 The Yamaha MT 07 is one of the brand's most popular and biggest-selling bikes. It has undergone numerous remodelling throughout the years with tweaks in design and innovative engine advancements. It offers the perfect balance between performance and value. To all bike enthusiasts and collectors looking for new investment, this is the ideal bike to purchase.
Qualities that Make the Motorbike Great
But before shelling out the money, take a look at these factors that any buyer should take into account:
Price: Motorbikes cost thousands of dollars, some even reaching up to millions. However, the question should be: is it a good value for the money? The Yamaha MT 07 is a great-value machine that can cost anywhere between $9,000 to $11,000, which can be considered as a bargain with its incredible performance.
Power: Depending on the type of motorbike and its purpose, the required power per model differs. If one is looking for a motorbike used for sports and racing, the power required is much higher than their counterparts. On the other hand, bikes used for leisure and hobby can make do with not as much horsepower.
Engine: Perhaps the heart of any bike, the engine is the most important factor that makes all the difference. The latest Yamaha MT 07 model has a 690cc 2-cylinder EU5 CP2 engine that gives an unparalleled motor response for a smooth and easy drive.
Design: A motorbike is an extension of one's style and aesthetic. Picking a bike that is most suitable for the person starts with the design. Most people look for a sleek and sophisticated design with versatile functions; an eye-catching and visually impressive composition that works as good as it looks. Motorbikes made with lighter materials allow for faster movements on the road.
Comfort: This quality is quite subjective. Of course, comfort means different things for different users. Sometimes riders prefer a comfortable cushion to sit on, or tight grip handles to hold on to, or perhaps enough leg space. What matters most is the feel of the bike. So long as it feels good and it feels right, then it's all worth it.
Finding the perfect motorbike will require effort and patience. Reading up on reviews can help make a better decision. Likewise, it can also narrow down the options when potential buyers watch videos online of the motorbike in action before committing on a model. Proper research should be done. This is the only way to ensure that they've made the right choice.
Why It's Better to Travel on Motorbike
There are various reasons why people purchase motorbikes. Besides being a hobby, riding on two-wheels on the wide road is an experience unlike any other. Imagine the freedom one feels when he's alone on the road, admiring nature's great and scenic views. Imagine having to stress less over traffic because it's easier to manoeuvre around. Imagine spending less money while gaining more distance. There's a wide range of possibilities that a motorcycle can achieve those big vehicles cannot.
One should note that when travelling on a motorbike, especially on long trips, a good bike that is reliable on the road is a must. Invest in something that you can trust.