With increasing competition, it becomes important that you use every available resource at your disposal to enhance the customer experience of your business. Pursuing or implementing this mantra in real life becomes quite overwhelming and tough, especially for B2C businesses.
Understand that every step you take to improve the user experience of your business definitely takes you a step ahead of your competitors. The point-of-sale (POS) of your business can be a pretty good place to start with!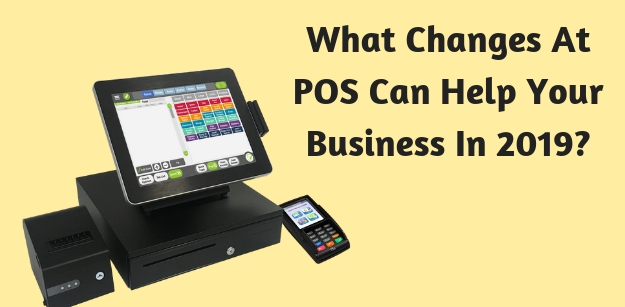 Considering the speed of technological advancements and incorporations, it is a bit strange to see physical POS systems, attached to the classic printer, being used by retailers. You can use POS in multiple ways to – enhance the UX of your business, use it for your business improvement, and much more.
In 2019, you can do these POS changes to stay ahead of your competitors in the market and help your business grow.
Use Your Customers' Information (Sales)
What do you do to establish customer loyalty?
Ask for your customers' contact information at POS of your business. If you do it already, you can use this information for remarketing. Recall the last time you received Amazon's or Walmart's message about a discount or clearance sale. You can use your customers' information to remarket your products by giving them customized discounts and other offers. This not only motivates your customers to keep visiting your business but also helps you to improve customer experience and establish customer loyalty.
Manage Your Inventory
"Knowledge is power."
Enable your POS systems to contain an updated and complete inventory information of your retail business. This helps your salesperson at POS to address any product related queries in a better way. Not only this, but it also enhances the user experience of your customers. You can use the customers' information to inform them once the product becomes available in your inventory.
Make It Mobile
"I hate queues."
Everyone does. You can change this for your business by changing your POS. The idea of mobile POS can be quite good for your business. You can deploy multiple sales person which will make it easier and hassle-free for customers to complete the billings of their products. Arrange for mobile POS and earn an extra point in enhancing UX of your business.
E-Billing Solution
"Paper bills are boring."
This is one of the most important POS changes you must consider for your business. Replace printers attached to POS systems for paper bills with a competent e-billing solution. There are reputed e-billing software as well as WhatsApp solution provider that helps you to send customized bills to your customers via SMS and WhatsApp. A few of them can also be used to launch customized remarketing campaigns, taking your business to the next level using POS.
There are many such ways you can use the POS of your business. Find an e-billing software that is also a Whatsapp solution provider for your business. Utilize every chance to improve the user experience of your business and stay ahead of your business. Innovation is the key!
E-billing Solution | Bills on phone via SMS/Email/WhatsApp – Contact Us