If you're aware of what's going on in the world, chances are you're familiar with the terms "cryptocurrency," "blockchain," and "bitcoins." To give you an idea, cryptocurrency is just a medium of exchange that is created and stored electronically in blockchains. Blockchains are nothing but a decentralized ledger of all transactions across any P2P network. Technologies like these and many more are on a steep rise thanks to the continuous growth of data in our world.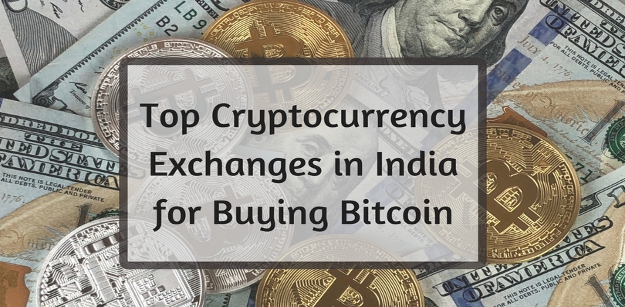 Yes, data – the fuel that runs the world as we know it. Blockchains and cryptocurrencies thrive on data science, and data science is nothing without data. If you want to gain expertise in Data Science, there are numerous Big Data certifications available that you can opt for.
Now, without further ado, let's talk about the best cryptocurrency exchanges in India where you can buy bitcoins from.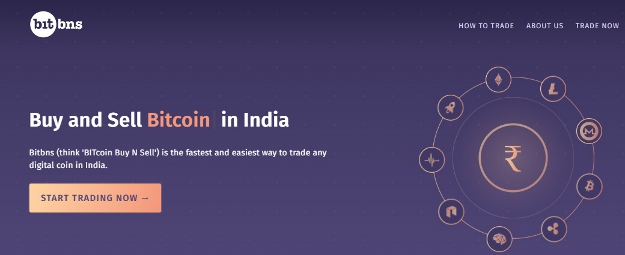 Bitbns started in Dec 2017 and now it's become one of the best bitcoin exchanges in India. On this platform you can buy Bitcoin, Ethereum, Litecoin, Monero, Stellar, Ripple, Neo, Gas and so on with lowest exchange fee. This exchange also provides wallet, where you can store your bitcoin and other digital currencies and you can sell or withdraw anytime in a few minutes. If you want to start trading off CryptoCurrency then you have to register on this platform by using your PAN Card & Aadhar Card. Create FREE Account Now
Pros:
Hardly take 15 minutes for approval of your documents.
Very less trading fee
Anytime withdraw or transfer any CryptoCurrency
Transparent trading method
Secure transactions
Cons:
They have to improve customer support by introducing some options such as chat & call support.
2. Unocoin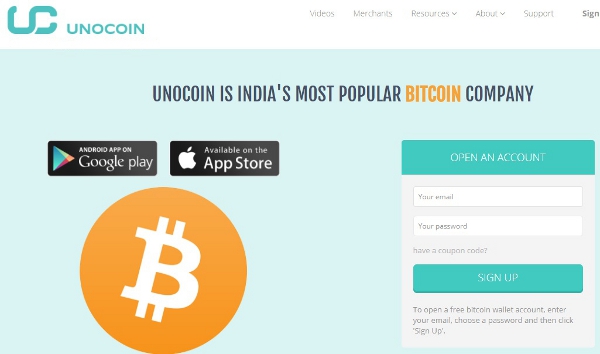 Unocoin was founded in 2013 in Karnataka with the mission to "bring bitcoins to billions". It is India's first entrant into the Bitcoin market. Today, Unocoin is India's leading Bitcoin platform. They allow customers having any Indian bank account to buy Bitcoins via NEFT / RTGS or online banking.
Pros:
A government regulated company
Backed by global investors
Nominal 1% fee. Even lesser (0.7%) for sufficient trading volumes
Cons:
Not private, as it requires you to submit your ID proof.
3. Zebpay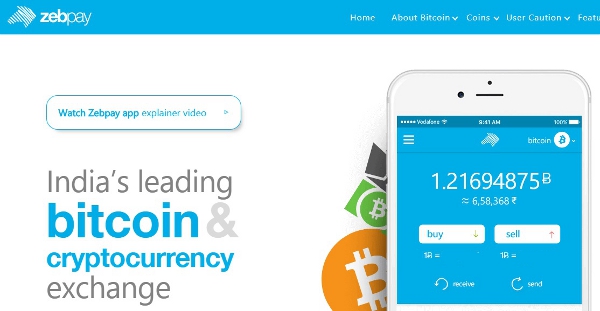 Zebpay is a Bitcoin broker based out of India. It has Android and iOS apps that make it easier to you bitcoins just by linking your Indian bank account with it.
Pros:
Offers gift vouchers and additional services like purchasing of mobile airtime
Multisignature security features
Cons:
Less transparency regarding fees. It's included in buy/sell prices but not displayed publicly.
Requires you to link your ID proof, hence not private.
4. Coinsecure
Coinsecure is a Bitcoin trading platform that offers very low fees at just 0.3% per buy. It also has a number of deposit options including NEFT, IMPS, RTGS, and cash deposit. Coinsecure's trade engine is the fastest real-time bitcoin exchange system in India. It is one of the largest bitcoin exchanges by volume in India with the trade volume being around 3000 BTC monthly. It is also a member of the Bitcoin Foundation as well as a Silver Founding Donor for the BitGive Foundation.
Pros:
Nominal fees per purchase
Video tutorials available to guide you through the interface
Cons:
Has an interface that can be confusing for the first time buyers
5. Coinmama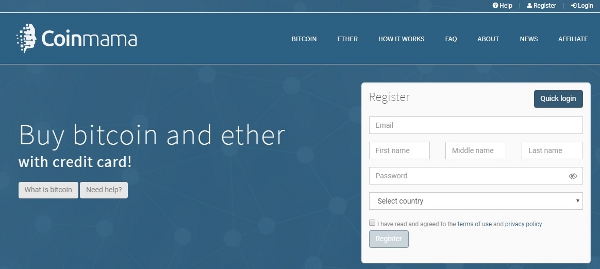 Coinmama is a Bitcoin broker that allows customers from almost all the companies to trade Bitcoins with a credit or a debit card. Coinmama charges 6% fees on each Bitcoin purchase. It's preferred for small purchases quickly as you won't need to confirm your identity if you're buying Bitcoins worth less than $150.
Pros:
Works in many countries
Out of all the brokers, this gives the highest limits for buying Bitcoins using a credit card
Cons:
Has a higher fee per purchase than most of the other brokers on the list
6. LocalBitcoins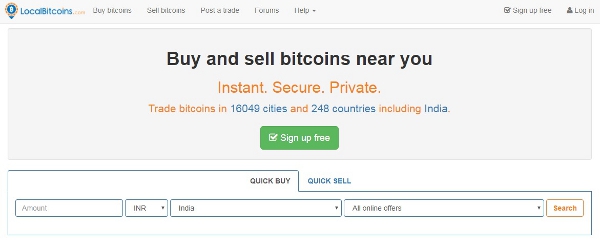 LocalBitcoins is an escrow service which helps in connecting Bitcoin buyers and sellers. The most preferred method of payment in LocalBitcoins is through cash deposit. However, many users advertise beforehand whichever payment method they prefer. Through LocalBitcoins, you'll buy bitcoins via a one-to-one meeting secured and facilitated by LocalBitcoins. This makes it one of the safest, fastest, and the most private way of purchasing Bitcoins in any country.
Pros:
Is completely private, extremely fast, and secure
In-person trading requires no ID verification
You can speed up your purchases using cash deposits
Cons:
When it comes to one-to-one meeting, you should always be aware of scams and scammers
Hard to buy large amount of Bitcoins
Premium charges if you want higher privacy
7. VirWoX

VirWoX stands for Virtual World Exchange. It isn't a Bitcoin wallet, per se, but it uses a workaround that makes it the easiest and most powerful way to purchase Bitcoins using PayPal. VirWoX lets you buy Second Life Lindens – a currency used in Second Life, a virtual world. Now, you can trade your SLLs for Bitcoins. This process works perfectly and allows you to quickly purchase Bitcoins using PayPal, but it'll cost you around 10% in fees.
Pros:
The only way to purchase Bitcoins with PayPal
Cons:
Very high fee per purchase
8. Mycelium Local Trader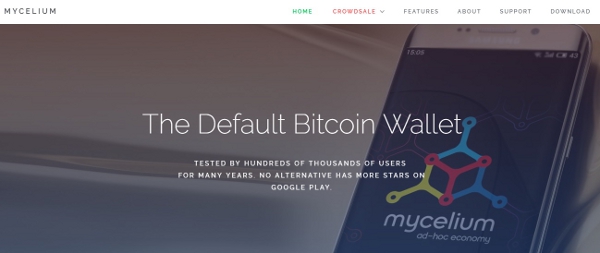 Mycelium Local Trader helps you locate Bitcoin sellers near you. Once you've located one, you can meet in-person or talk over the phone and conduct the trade. Mycelium charges zero fees in the process.
Pros:
Easy way to buy Bitcoins using cash deposit
Completely private. No personal information required except phone number
Cons:
It might not work that well in sparsely populated areas
Bitcoins are the future, and now that you're aware of how to acquire them, don't think twice. Explore any of these platforms and see which fits your needs the best. Apart from this if you want to earn free bitcoins instantly then try online faucets. These websites can help you to earn small amount of bitcoins on a daily basis.