Companies should not wait for too long before reselling aging company vehicles. Selling them when performance is still high enables the company to fetch a reasonable price and sell quicker. Waiting for too long increases the cost of maintenance, wear on the vehicle and it will reduce the selling price. The tips below help to resell old company vehicles without too much hassle.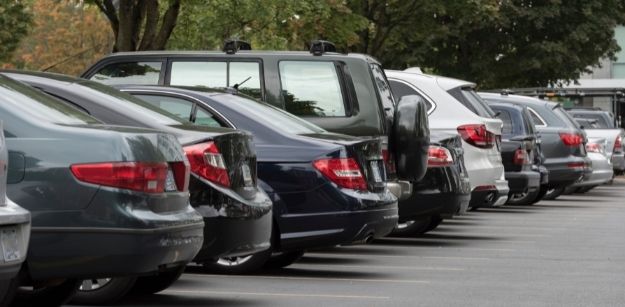 1. Market Study
Studying the market helps to compare the prices of comparable vehicles and make a proper estimation. Market studies other factors that determine the demand and selling price on top of condition or mileage. For instance, a company selling a CEO's sports car will likely earn more during summer than in winter.
2. Organizing Professional Inspection
An inspection by a dealership or independent mechanic helps determine the vehicle's precise condition and use it in the description because buyers trust honest sellers. It's embarrassing when a buyer insists on a test drive and discovers faults that were not in the vehicle description. The inspectors will provide professional advice on the problems that can be fixed at a low cost but increase the selling price, such as broken lights, chipped windows, damaged knobs, or body damage.
People who do inspections understand the market, so they give sound advice on the valuable maintenance or repairs before a sale. For instance, fixing a chipped windshield may cost $100, but it will only add $50 to the selling price. In this case, it would not make sense to carry out the repair.
Inspection reports from trusted professionals increase the appeal of old company vehicles because buyers know it saves them the cost of inspection since they can rely on available data from a trusted 3rd party source. The more you can do to help sell your vehicles quickly, the quicker you can begin investing that money back into upgrading and building up your company fleet with new vehicles.
3. Remove The Company Signs And Wrapping
Automobile sales experts recommend removing company and personal touches added on the body or interior. Things that create a corporate feel include stickers, inscriptions, fleet numbers, branding colors, and other add-ons to the body. The reason is that buyers like to picture themselves inside a vehicle as their property. In addition, the company should request deletion of electronic footprints such as information from the navigation system, canceling subscriptions, or satellite radio plans.
4. Thorough Washing
Experts recommend thoroughly washing a vehicle before putting it on sale. Buyers conclude that owners take good care of their cars, and buying them may be worth the money. Sellers should put extra work on specific areas. Shining the wheels and wiping the interior sections like the dashboard and floor mats are low-cost tips for reselling old company vehicles. This is the time even to remove any items that people forgot to pick from under the seats. Clean vehicles create a big impression in photos.
5. Sprucing Up
Small acts like airing the tires, topping up the fluids, and filling the gas tank make vehicles seem ready for the road. Things that make financial sense, like replacing brake systems, worn wiper blades, or even a tune-up, show that the cars are not neglected. It is essential to wash before serious buyers come to inspect the vehicles for a good impression.
6. Craft A Descriptive Ad
Writing an ad after preparing the vehicle for sale. You want to make it appear like it is showroom-worthy. An advert should contain a compelling description. It should start with a captivating headline that attracts readers to the detailed summary.
The common areas of buyer concern are the selling price, vehicle condition, year of manufacture, and mileage. The description should be straightforward, with valuable features making the lead. An ad should declare offers. For instance, a willingness to ship the car from Florida to New York for free or at discounted price makes buyers living far-off feel like they are getting your services at a bargain rate.
Clear photos that show all sides of a vehicle help to tell the story. A neutral background in soft light like dusk or shade without clutter is the best location to take photos. An ad should not list all vehicle faults, but it is essential to declare any significant mechanical problem like "radiator needs fixing" for honesty because the buyers must notice it.
All the paperwork for vehicles on sale should be ready before advertising for quick transactions with dedicated buyers. Companies that sell their old cars to buyers earn more but should be prepared for bargaining. It is a reason to raise the price by $1000-2000 as buyers will always negotiate downwards. Another option is to sell through a third-party listing or to dealers for cash or trade-in. Any viewing or test drive should be during the day at secure locations.