Business cards are the front lines of any business and it's crucial that they make a good first impression. It can make or break a business deal so it has to be designed in such a way that it shows your potential clients that you are trustworthy and that you know what you are doing. Hiring a graphic artist to do the layout work can be a bit costly, especially for those who are just starting in the business.
So fortunately to save money and design amazing business cards, there are different apps that can be used to design business cards for free. We are discussing some of the Apps below:

This app has countless templates that you can choose from. It also gives you the freedom to customize your business cards. It takes a bit longer to create cards through this app, but the upside is you get to add borders, images, text, objects, and other elements that you think should be included in the card.

Free Business Card Maker is one of the most used card making apps for obvious reasons. Created by Shopify, this tool gets all of your business information (logo included) and converts it into a business card that's already printable. It takes less than a minute to create printable business cards through this app because it literally does everything for you. You can also use this app on any mobile device.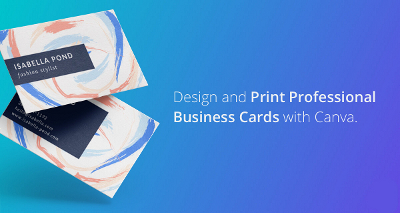 Known for creating effective visual content like vector images, presentations and infographics, Canva can also be used to design business cards. One has the option to start from scratch, or pick from their wide array of available layouts. Just like PsPrint, it takes a bit longer to design business cards with this app, especially when one decides to customize everything. You can drag and drop different elements to see what works for your business card.

Like other card making apps, Jukebox also gives you the freedom to customize your card. While there are plenty of templates at your disposal, you can also opt to design a blank space and slowly build from there. If you want a business card that's consistent with your brand, you can incorporate your company's colors in the design.

Simplicity is key with this card maker. You will enjoy working with this app if you want to create a card that's straight to the point. Just choose which lines should be enlarged or set to bold. Graphics are kept at a minimum since premium is placed on your contact information. You can see what the card looks like before you hit the print button.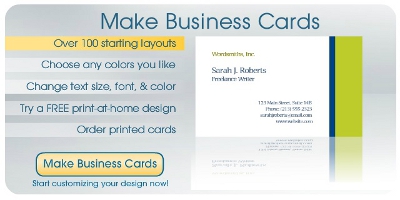 The layouts in this card making app are categorized according to style, which is great news for those who have no experience in graphic design. By following the category, you can see whether your business card is consistent with your company's image and brand. You can also freely add all the business and branding information on the card.