The population is increasing, and so do the posts and seats of various competitive exams, but the proportional increase in seats and posts is very low as compared to the increase in population. Competitive exams such as UPSC, State PSE, SSC, IBPS-PO, IIT, NEET, and many more are attracting many aspirants.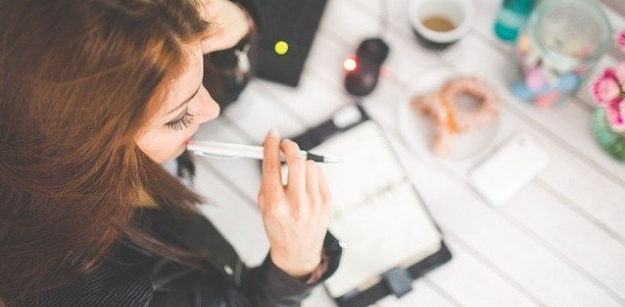 These services are prestigious and provide a certain amount of job security. As lakhs of people are competing against each other for a few seats, it is very important that the preparation of an aspirant going toward the right direction. Here are some tips, when followed, will surely give you positive results.
#1. Go Through the Syllabus
The foremost thing which the aspirants should do is to go through the syllabus thoroughly. Going through the syllabus will help you to point out your strong and weak areas. Study the syllabus well and make sure you don't study more than that. As we know that the syllabus of competitive exams is already vast, and studying irrelevant topics will add extra and worthless burden on you.
Going through the syllabus will also help you to know your abilities and whether the subjects are relevant for you. Anything interesting in the syllabus will push your preparation, and therefore the maximum of the subjects needs to be interesting to you; otherwise, it will make your journey boring.
#2. Prepare a Strategy
After studying the syllabus, prepare your strategy, which is unique and following that makes the preparation interesting for you. Nowadays, toppers of various competitive exams are uploading their strategy on YouTube and their blogs.
Make sure you don't copy their strategy but formulate your unique one after analyzing the strategies of other toppers. Effective planning your limited time is the key to success in these competitive exams. We have those who clear the exam in their first attempt, and we also have those who take years to clear the same exam, and the difference between these two groups is the way they plan and prepare their strategy.
#3. Time Table
"Strictly follow the time table," this is what people say. But the first step is to prepare a time table which is a bit feasible and can be followed by you.
A time table which compels you to study for six hours in a stretch will never get a favorable result. Therefore, you should judiciously prepare a time table which brings the best out of you and after you prepare your time table to follow it strictly don't keep it on the paper.
Allot more time to those subjects which are difficult or cover more marks than those which are easy to learn.
#4. Managing Time Efficiently
You don't get forever to clear any examination; therefore, you should learn to manage your time. You should not manage all your time in such a manner in which you keep on studying all day long.
There should be proper breaks between slots of your studies. The time slot for studies should not be too long or too short. Unforeseen events are likely to happen. So, manage your time to keep some provisions for such events as well.
You should cover your syllabus in a predetermined time and should keep some time for revision also. You can manage your time in such a way where you first go through the subject matter, prepare short notes, revising the same, practicing questions, and then keeping some time for final revision.
#5. No to Studying Marathon
As mentioned above, the time slots should not be so long that it turns into a study marathon. It should be enough to cover your targets and still not make you feel frustrated and tired. Breaks are important, but it should not turn into break marathon as well.
The best example is to study for two hours and then take a break of 15 to 20 minutes. Some people can study for long; they can prepare their time slots accordingly but never reach the saturation level.
#6. Prepare Your Notes
Getting admission in big institutions are very common these days, but not all who are enrolled in clear competitive exams. Those who clear the exam have their notes.
The notes which are prepared by others are not that easy to understand, but the self-prepared notes are easy to understand, have your touch, are creative, and are easy to understand and memorize.
Making notes do not mean copying the entire book or newspaper. Pick out the important things. Some important data, phrases, and information should be part of your notes.
Make your notes creative by adding flow charts, pie charts, maps, thematic diagrams, etc. because it is a psychological fact that diagrams put more impact on minds than words.
Online notes are in trend these days. Many applications provide you space to write and preserve your notes. This removes the difficulty of handling the end number of notebooks and registers.
#7. Mock Tests and Test Series
Mock tests and mock interviews are very common these days. You should take as many mocks you can after completing your target. These mock tests will increase your speed and efficiency.
They will let you know whether your preparation is going to the direction of success or not. Mock test will also unveil certain questions and facts which you accidentally left during your preparation.
Mock interviews are equally important. They increase confidence and eliminate fear. Your answer writing skills develop when you give many mock tests and test series.
Almost everyone is acquainted with the answer, but the way you present your knowledge to that subject matter on paper matters a lot, and this skill improves after every test series.
#8. Remove all the Distractions
The society is developing and so do social relations. The main distraction these days is social media. Many applications connect you to the world, and using them is dangerous as they consume most of our valuable time.
Make sure you deactivate all your social media accounts before starting your preparation. Do not attend those family functions that are irrelevant, and your absence will not make any difference. Your friends will come back, so it's not important to talk to them all day.
The generation is very fond of web series which are available on Netflix, Prime, Hotstar, etc. Make sure that these things don't distract you and consume all your time.
#9. Keep Some Time for your Hobbies
Studying all day will not help you to clear the examination. You should keep some time for your hobbies also. This will fresh your mind and mood and will also keep you active and energetic all day.
Pursuing your hobbies can also help you to score well in interviews as the interviewer will always look for the other things you did during preparation.
He will ask those questions which revolves around your hobbies and interest, and when you are able to answer them well, you will be at a better position than others.
#10. Do not Take Stress
If you want to clear the examination, you should study with a free mind without stressing over the results of your preparation. Stressing will not let you concentrate and will waste your valuable time.
#11. Focus on your Health
"A healthy mind stays in a healthy body," so you should take care of your health. Follow the proper diet, don't consume much fast food, drink adequate water, follow your workout pattern, do some yoga, meditate and introspect as these all things will keep your body and mind fit.
#12. Be Motivated
Follow the three D's that are Determination, Dedication, and Devotion. With this, you should keep yourself motivated throughout the process and never think of giving up on your goals and decisions.
Treat yourself with the food you love or anything you love when you complete your weekly or monthly goals. Sometimes little things like talking with your parents and mentors keep you motivated, so talk to them about your fears and let them come up with a solution for you.
These are just a few suggestions which you need to follow while preparing for competitive examination. Hard work is the key to success, but in today's world, smart work is equally important.
The competition out there is tough, there are limited seats for many, but this should not affect your preparation. You should focus on your seat, which you don't want anyone else to have.