Many vehicle owners are unaware of how much their car keys are worth until they lose one. When lost, owners are surprised to learn car key replacements costs hundreds of dollars and take hours for the key to be ordered, cut, and coded. It's a steep price to pay for losing an essential item used daily.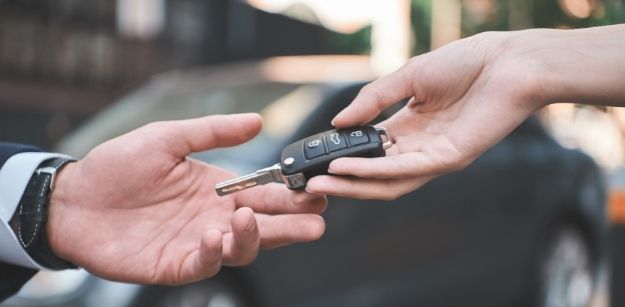 A car key replacement will vary in cost depending on the type of car, model, key type, and other variants, typically ranging from $50 to over $800. Luckily this article discusses a few tips and tricks Australians can do to pay less for their car key replacement.
Keep a Spare Car Key!
Before you sign on the dotted line and buy a car, make sure you enquire about the sets of keys they give. While most dealers will offer a new vehicle owner two complete sets of keys, it is not required by law. So many dealerships will devise sneaky ways to avoid providing you with extra keys, causing you to spend more for future repairs and car key replacements.
The best way to save money even for car key replacements is to always be prepared, as keeping a spare set of car keys is the best way to ensure you have a backup plan. If you have trouble keeping track of your extra keys, getting a basic key without a transmitter is a cheaper alternative.
While a single car key replacement is expensive, if you lose all your car keys, your expenses and time off the road will skyrocket as the car's computer will need to be reset or updated to match the new car key replacements.
According to independent industry experts, the increasingly complex technology employed in automobile accessories, such as keys, is a sales growth area for dealerships but a high-tech nuisance for car owners. With quotes ranging from $1800 to more than $5000 for repairs on various types of vehicles, during which time the owner would be without keys and unable to get the vehicle back on the road.
Check Your Car Insurance Coverage
Another way you may pay less for a replacement car key is to review your car insurance policy. Many vehicle insurance policies cover the cost of replacing keys if they are lost or stolen. Some insurances even cover the costs of hiring a car in the event that you can't use your own while the keys are being made. This is an especially great solution if you're waiting for several days to have the replacement keys shipped.
Automotive Locksmiths
Replacing a car key can be a costly and lengthy process without research. Often many individuals make the mistake of going to their local dealership for a car key replacement.
Even for a basic car key replacement through a local dealership, you could be looking at dipping into your savings to cover the cost. Typically, the turnaround time for a car key replacement at a dealership is very slow, sometimes taking as long as ten days! The dealer might even charge you for a "rush" car key replacement.
The good news is, you now know the disadvantages of going to a local car dealership! As a result, you now know to go to an auto locksmith for considerable cost savings.
Automotive locksmiths are a specialised subset of locksmiths. Therefore, it's critical to confirm the experience of your technician to ensure they are a professional auto locksmith, not just a regular locksmith, so you get the high-quality work and service you deserve.
Skilled auto locksmiths can provide inexpensive and convenient automobile services for almost every car make and model. Auto locksmiths offer cheaper and faster options for getting car key replacements, usually only takes 30 minutes to an hour which is a lot quicker than ordering a new key through a dealership!
The average price a locksmith in Sydney will charge for a basic car key replacement with no fob and or programming required will start at under just $10 in store!
While original car key replacements are available from auto locksmiths, they also have aftermarket keys on hand. Which may look different to the original, but are as effective as the originals, just less expensive!
Car Remote Key vs Transponder Car Key Replacement Cost
While most vehicles now come with remote keys rather than simply a standard flat car key, the latest vehicle models are fitted with key-less transponder locks, eliminating the need for physical car keys.
The most fundamental distinction between the two is that a transponder unlocks a car without the need for a physical locking mechanism or key, and without it, the engine will not start. A remote key may also be used to unlock the vehicle's doors. However, if the remote-control unit fails, the standard flat key can be used instead.
Replacement of a car remote key will vary in price depending on the auto manufacturer and other factors. Both types of car key replacements require the expertise of a highly skilled auto locksmith, where the car and keys need programming to link a network between the remote and the vehicle.
A locksmith will offer the best rates for both types of car key replacements. Usually, a car remote key will range from $200 – $300. While a transponder car key replacement is a slightly more technical process and more expensive, costing up to $800 for just the key. On top of both car key replacements are additional programming and servicing costs.
Overall, if you lose one car key, you should acquire a car key replacement from a reputable auto locksmith for your car key replacement as soon as possible because if you need an entirely new set, it may cost thousands of dollars. Consider a spare automobile remote key to be the cheapest type of insurance available.