As you read this, millions of programmers around the world are working on a multitude of languages to create the code that might become the next Microsoft or Android. Information Technology is taking huge strides in development, and the world is pacing along with it. Hundreds of online learning courses are available on multiple websites, which include free and paid, certified and non-certified courses, with a range of difficulties for efficient learning. These websites help novice programmers stand on their feet while helping intermediate programmers reach the all-important expert level. Moreover, multiple code sharing websites are helping to connect programmers from all around the globe and share their codes. GitHub, Dabblet, CodePen and Snipplr are among many other websites which can connect programmers to share code snippets to solve problems or just showcasing your work.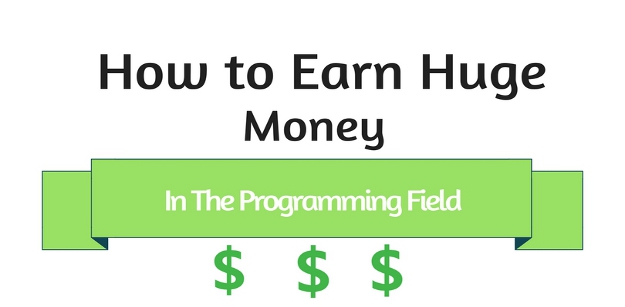 As the IT industry flourishes, the value of skilled programmers is augmenting endlessly. Programmers are learning new languages to expand their skill segment and earn the paycheck they deserve. While many programmers have a natural panache for codes and programs, many others have to work hard and get their hands dirty to stay afloat in programming. One should understand that everyone starts somewhere and it takes time to learn a language and excel in it. While it is important to keep the learning process running, it is essential to understand how a programmer can use their skills to monetize their work.
Although top programmers receive fat paychecks for their contributions to their firms, many programmers struggle with monetizing their skills to earn a salary they truly deserve. Beginners tend to lose their way in the crowd and drop their chances to get recognized in this competitive field. There are a lot of sources to get paid for your work and make your programming skill count. Given below are some ways to earn huge money in the programming field, irrespective of your expertise level. These methods can give you head start required to earn money quickly and even invest in a long-term remuneration.
#1 Freelancing
The biggest and the most famous method for programmers from all expertise levels to earn money is freelancing. Even though it is the biggest source of indirect income, finding quality freelance employers and steady freelance work is no less than a herculean task for people jumping into the industry. But if you wish to make a career in expanding your connections and freelance work, you should get in the freelance domain as soon as possible. There are websites which have tons of freelancers getting work from ventures all around the world. Upwork, Freelancer and Guru are some of the numerous websites providing freelance jobs.
It is important to understand that taking too many jobs at once will cost you your reputation in the freelance domain. Also, one should not mislead clients about the level of expertise one has, to make sure you don't take up work which is way beyond your skill level. Freelancing comes with a lot of plus points, which include
Working on flexible time: Freelance allows you to work freely and on your own time. Whether you are a morning person or a night owl, you can work as you like.
Increased Remuneration: Freelance can bring you more money than an average pay from ventures, once you build your portfolio and reputation.
Connections: Freelance helps you connect with more people and make connections. Whether it is a small project or a long-term relationship, once you get connected, the association can go a long way.
#2 Participate in Contests
Competition is the way of life and programming has not been left unscathed when it comes to competitions. To earn a good amount of money with your programming skills, one can take part in programming contests, Hackathons and bug bounty programs. There are a lot of websites available which connect you with these contests, help both online and offline. These websites include TopCoder, CodeChef and HackerEarth.
Contests on some websites include three domains; Development, Design and Data Science. Online and offline events can help you sharpen your skills with extensive competition and help you earn some big money as well.
#3 Start a personal website
One of the oldest yet biggest ideas in the book to earn money is to start your own website. One can share tips and tricks in the field of programming or just write about the ongoing trends in the programming industry. It is one thing to just purchase a domain and start creating content and another thing to strategically move forward to get the most out of your website. The website design should be simple and pleasing and the contents should be a reflection of your skill set. The website will act as a bridge between your thoughts and ideas and other programmers who wish to learn something new. The website can also act as the marketing tool for your previous work and portfolio to attract employers.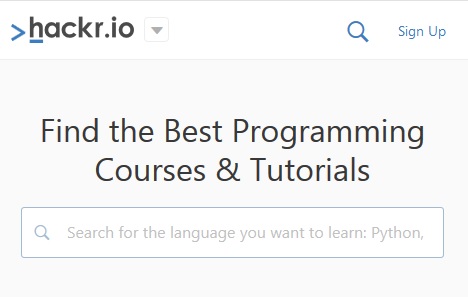 Once the website is working well and you are getting relevant traffic, people will offer you work rather than you applying for it. It falls under the freelance category but here the ball is in your court and you can ask for more than what you would have gotten if you were applying. Website traffic can also generate money and you can use Google Adsense to start earning through click-through rates. Using your websites, you can also offer advertisements through links or banners to generate additional income.
#4 Start a YouTube Channel
There are millions of free tutorials on the video sharing platform YouTube, and the number is increasing steadily. One can learn any programming language or software easily on the website, which has both short and long tutorials for effective learning. Starting your own YouTube channel can help you connect with the beginner coders who want to learn. Mind you, there are a lot of people who are just stepping into the world of coding who need help to take the first few steps. This is where your YouTube channel can pitch in. You can just start by recording your screen while you code, add some voiceover content or text comments and you have a tutorial video ready.
What is left is creating a YouTube channel and uploading the tutorial on it. Once the channel gets a little popular and has a specific number of views and subscribers, YouTube will allow you to monetize your videos and earn money. Starting a YouTube channel is a long-term investment as it can help you generate more work and even become a bigger brand in the field of programming. Online tutorials are getting popular and it is time to create one.
#5 Develop Games
Flappy Bird, an infamous game that became a story to tell was launched in 2013 by a Vietnamese developer. An endless side-controller game where players had to control a bird and attempt to fly it between two Mario-themed barrels, Flappy Bird became the buzz in town quite swiftly. In just 8 months, the application generated 50 million downloads, taking it to the list of top free games in the Android Play Store. The game reportedly earned over 18 million USD through advertisement alone, making it one of the most successful short-lived games.
Games have always been a hit with the crowd and most people overestimate the skill and hard work required to create a minimalistic game. Even better, top-notch programming skills are not even required today as multiple software are available which come with pre-built tools to easily create games. A basic iOS application can be created in hours if you are proficient in Objective-C. Combining the programming with an impeccable marketing idea will help you generate tons of revenue and maybe even reach the top charts of different application stores. Game development is one of the avenues through which programmers can showcase their skills while they earn a hefty amount of cash. There are a lot of marketplaces as well where you can sell your created games, generating extra revenue. You can easily find programming community recommended best sources to learn java, Android or swift on the internet and make sure that you do not fall behind in this digital era. Make your app and spread the word about it!
#6 Work on Open-Source Projects
Many people do not understand, but open-source projects can help programmers to monetize their skills and build a hefty portfolio in the process. The open-source projects might not directly get you any money unless you are a part of a team which gets paid to work on open-source projects, but the online presence you generate can turn some heads towards you and help you get projects. As a programmer, you should stay connected with the world and open-source projects are the best way to learn, connect and earn simultaneously. You can also volunteer for non-profit organizations to expand your resume and get some additional points for working for such organizations.
#7 Code for Sale
Simple scripts offer hefty revenue, more than most people know of. There are certain online marketplaces where people will pay you for your utility scripts on a per-use format. Similarly, people buy plugins for WordPress, Magneto and other services to work efficiently. There might not a truck full of money in this domain but it can help you ease through your life, acting as a pocket money for your work. Moreover, it can help open possibilities as you can get recognized through these websites as well. Furthermore, it will help you sharpen your skills and provide the required exposure to programming in the real world.
If you are looking to start a business or advance your career there's nothing better than getting some inspiration. Here's 300+ Top Inspirational Quotes to get you going.