Being a widely used Operating system today, Android is now in a mature state. No one can ignore that Android 10 was a testament to the growth and maturity graph taken by Google, and the same principle is followed while crafting Android 11. Now with every brand-new feature, the newer version of Android is going to create a stir. Yes, now it is ready to download on a whole host of smartphones, expect some older options that may take some time. But, there are plenty of smartphones available in the market with pre-installed Android 11.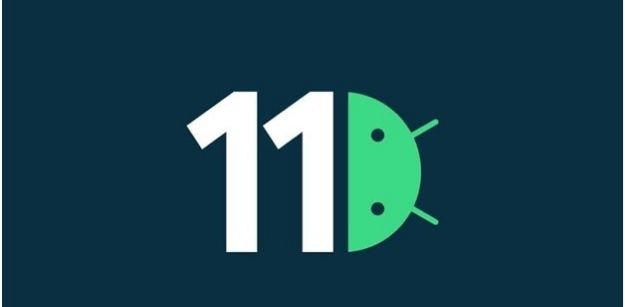 So, if you are the owner of Android apps, make sure you pick the right team of Dedicated Android App Developers who can upgrade your mobile application properly.
A Brief Overview of Android 11: The Latest Android Release
Android 11, the latest and the 11th major version of Android is optimized for how you want to use your phone. Yes, that's true! It is because Android 11 is built by focusing on three themes: a People-centric approach to communication Controlling all smart devices and offering complete privacy to the users. In addition, it also offers powerful device control and an easier way to manage conversations, privacy settings, and many more striking features. It is also featured with helpful tools that can predict what you want along with so much more ranging from high security to easier ways to get work done. Yes, Android 11 has something for everyone.
Know About the Striking New Added Features of Android 11:
If you are an entrepreneur who owns Android apps, you will be excited to look into the new Android features introduced with the latest version as mentioned below:
1. Messaging Improvements:
There are a lot of improvements done in Android 11 for offering the best messaging experience to the users' including:
● Chat Bubbles: Android 11 chat bubbles are designed to hide all the ongoing conversations in little bubbles on the side of the screen. You will be able to tap them and move the bubbles around.
● Real-Time Messages: Apart from chat bubbles, you will find the notification panel with a dedicated section providing you with real-time messages. It simply means that you will receive the messages from third-party apps without any interference in your primary messaging area in the notification.
● Send Images while Messaging: Android 11 will allow you to send images when replying to a message from notifications.
2. One-Time Permission:
Android 11 follows the trend of Android 10 which offers a lot of control to the users over the apps. For instance, when your mobile app will ask for permission to your mobile features, you can grant access on a one-time basis. But, the moment you quit the app, it will revoke the authorization.
3. Build-in Screen Recorder:
There was a desperate demand for Android users to introduce a built-in screen recorder for the past few releases. Finally, Google introduces a built-in screen recorder to meet the urgent need of the users. So, your wait is over, now you don't need to download different screen recording apps on your mobiles. Android 11 will come up with a feature-rich screen recorder with a UI.
4. Adaptation to Different Display Types:
Do you know that the foldable smartphone is coming back as the latest trend? Yes, that's quite exciting! So, if you want to witness the new addition coming with foldable smartphones, Android 11 will help your mobile app to run smoothly on the latest foldable device as well. Again, it will also offer flexibility to the developers for upgrading Android 11 to the foldable device.
5. API FOR 5G Connection:
It's 2022, you are in the post-pandemic time mainly characterized as the digital marketing era. Now, entrepreneurs cannot ignore the digitalization of their businesses. It has triggered the need for high-speed internet service. Android 11 is all set to help business owners as well as smartphone users to offer "Dynamic Meteredness API" preparing you to experience a better 5G connection. So, let's ready for enjoying the finest possible graphic and high-quality video with a 5G connection offered by Android 11.
6. More Safety & Privacy:
This is one of the most exciting features of Android 11. Now you can feel relief with more safety and privacy offered by Android 11. This is surely an appreciable step taken by Google while crafting its latest Android version. This will offer complete peace of mind to the users while enjoying more privacy and safety of their data and information stored on their phones.
7. Dark Mode Scheduling:
The Dark Mode Scheduling feature of Android 11 is something that you have already gotten some glimpses of in the Android 9 and Android 10 versions. Now Android 11 comes with the improved Dark Mode Scheduling feature that will enable you to schedule it for sunrise or sunset or choose your preferred time.
Reasons Why Businesses Must Go with a Mobile App with Android 11?
If you are looking for the best way to make a stunning mobile app for your business, go for the expert developers of the best Mobile App Development Company India, who are aware of the latest technology and trends and are all set to bring your mobile app on Android 11.
Now get an idea of how the added features in Android 11 will impact the performance of your mobile application:
● Offers More Privacy:
Android 11 will store all your data in encrypted storage. It simply means that other applications and systems will never access these data unless some coding is done.
● Lower Data Redundancy:
Data redundancy has been reduced on disk and network with Android 11. It is because Android 11 is designed in a way that enables datasets to get cached on devices with the help of shared data blobs.
● Clear App Process Exit:
With the Android 11 mobile app, you can offer your users the best app exit process. This is one of the best benefits that Android 11 offers for a mobile app.
● Get Seamless App Experience:
Android 11 updates the apps based on Machine Learning and New Neural Networks API 1.3. These make it possible for an app to run smoothly on any device.
● Get the Best Benefit of 5G Support:
As already mentioned earlier, the 5G support of the Android app will offer the best user experience to the app users with faster file sharing, quick downloads, and lesser streaming issues giving chance to many businesses to get the best infrastructure in their apps.
● Incremental APK Installation:
Google has introduced incremental APK installation with Android 11. It will help your mobile app to save large APKs installing time boosting the app while app launching.
Why Have Several Phones Still Not Support Android 11 Yet?
It is a general question often asked by the people that why Android 11 still not supported in different smartphones? It can be simply said that it is the decision of the manufacturers and cellular network providers to limit a number of Android updates in a phone. Now look at the list of the globally available smartphones that support Android 11:
Google Pixel 2/ 2 XL/ 3/ 3 XL/ 3a/ 3a XL/ 4/ 4 XL/ 4a/ 4a 5G/ 5
Samsung Galaxy S10/ S10 PLUS/ S10e/ S10 Lite/ S20/ S20 Plus/ S20 FE/ S21/ S21 Plus/ S21 Ultra
Samsung Galaxy A32/ A51/ A52/ A72
Samsung Galaxy Note10/ Note 10 Plus/ Note 10 Lite/ Note 20/ Note 20 Ultra
One Plus 8/ 8 Pro/ 8T/ 9/ 9 Pro
Sony Xperia 1 II/ 5 II/ 10 II
Xiaomi Mi 10/ Mi 10 Pro/ Mi 10T/ Mi 10T Pro/ Mi Note 10/ Mi 11/ Mi 11 Ultra/ Mi 11 Lite 5G
Nokia 1.4/ 3.4/ 8.3 5G/ X20
LG Velvet
Lenovo Legion Phone Duel 2
Nubia Red Magic 6
Asus ROG Phone 5
Wrapping Up:
If you are a business owner looking for the best way to make your mobile app more future-safe, the best way is to get started with Android 11. But make sure you are in the right hand of expert Dedicated Android App Developer who are always ready while thinking about migrating your Android app to its latest version i.e. Android 11.
You can find expert mobile app developers in India continuously testing and experimenting with Android apps to help business owners grow their businesses more effectively with an effective Android app. So, don't leave behind, your competitors have already started taking benefits by migrating their Android app to its latest version. So, if you don't want to suffer from the consequences of cut-throat competition, make your Android app ready for the next update with the help of the best Mobile App Development Company India.