Cryptocurrency trading continues to generate a buzz. More and more businesses are initiating software that is based on blockchain technology. Additionally, the market is in desperate need for a product where smart contracts that can be installed. One of the most active and liquid cryptocurrencies that provide these attributes is Ethereum.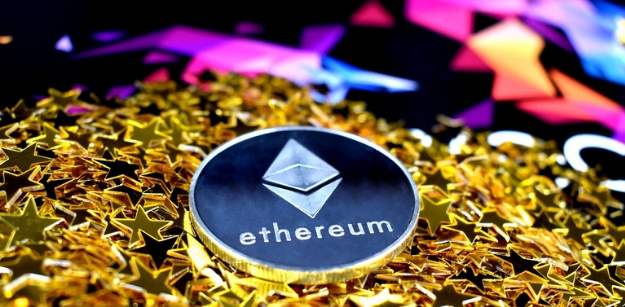 Ethereum is an open-source blockchain-based computing platform. The cryptocurrency system features a smart-contract functionality. It supports a modified version of the bitcoin code that is transaction-based state transitions.
What Cryptocurrency Coin is Traded on Ethereum?
The coin that is traded on the Ethereum platform is called Ether. Despite the difference, most people refer to the coin as Ethereum. The Ether coin can be transferred between accounts and used as a payment mechanism. The Ether coin is mined and used as compensation to miners for verifying transactions.
When Was Ethereum Established
Ethereum was established in 2013 by Vitalik Buterin, a cryptocurrency researcher and programmer. Development was crowd sourced between July and August 2014. The Ethereum system then went live on 30 July 2015, with 72 million coins. In 2016, Ethereum split into two separate versions, Ethereum, and Ethereum Classic.
What has Happened to Prices?
In late 2017, Ethereum prices rocketed higher as the craze over cryptocurrencies took hold. During 2018, the price of Ethereum tumbled to earth, from a high of 1,594 to a low of 80. Prices during 2019 have rallied more than 200% up to 246. The question for investors is where does Ethereum go from here?
One of the positive impetuses that have occurred in 2019 is that the Securities and Exchange Commision has contemplated a bitcoin ETF. They have not fully approved of this product and have put off a decision twice in the last 3-months. The SEC appears to be getting closer to making a decision but a positive decision will help prices of all cryptocurrencies gain traction. Many cryptocurrency traders do not want to set up a wallet. While it is relatively easy to open a contract for difference brokerage account, many traders within the United States do not have access to CFDs. An ETF that holds cryptocurrency will be a boon for the cryptocurrency market allowing thousands of traders access to a product where speculation is prevalent.
Technical Analysis
The weekly technicals, on Ethereum show that prices might now be overbought. You can learn trading online through iFOREX. The fast stochastic, which is a momentum oscillator, has generated a crossover sell signal. This has occurred in overbought territory. The oscillator generates an index from 1-100. Readings above 80 are considered overbought while a reading below 20 is considered oversold. The current reading on the fast stochastic is 85, above the overbought trigger level of 80 which could foreshadow a correction.
Medium term momentum on Ethereium is neutral as the MACD (moving average convergence divergence) histogram is printing in positive territory, with a declining trajectory which points to consolidation.
Keep in mind that the above analysis is only provided for educational and informational porposes and should not be viewed as trading advice.