We are well into 2020 and Covid-19 has already dealt a huge blow to the finance industry across the world. Its impact is being felt both at the macro-economic as well as microeconomic level, with people everywhere finding it difficult to manage their personal finances. However grim the situation might become, the fundamentals of improving one's financial condition remain the same. In fact, these fundamentals should be paid even more heed during the present times. Let's acquaint you with some of these key points which can help you improve your financial situation in 2020.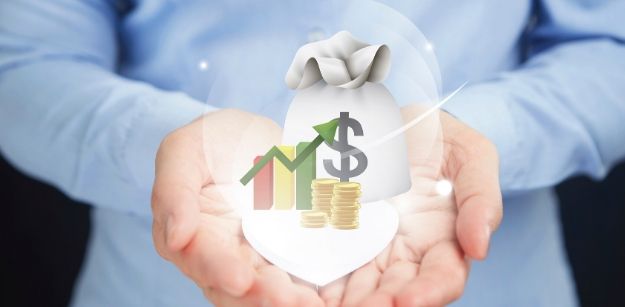 Analyze your finances
Begin this task by carrying out a comprehensive analysis of your finances, to gain good understanding of your current financial situation. You should make note of changes with regard to important factors like expenditures, earnings, debts, investments, insurance, bills etc. It is also important to recognize areas which require more focus; these areas could be anything, including your monthly income, savings, expenditures etc. Thereafter, calculate your returns by the year end, and whether you are happy with them. In the end, evaluate if you'd be sufficiently prepared for the tax season.
Manage your debts
There are all kinds of loans that can be availed from the lending market today. Right from instant loans that can be credited into your account in a matter of few minutes to huge home loans spanning over 25 years, there is every type of credit option available out there. Whatever debt you incur, make sure that you take it seriously and manage it well. Else you can get stuck in a never-ending cycle of repayments. And if that happens, rather than focusing on your financial targets and working on a healthy financial life, you'd end up constantly worrying about the money you need to pay back.
To take hold of the situation, note down all your existing dues. Thereafter, cut down on any unproductive expenses, so that you can allocate more funds towards clearing your debts.
Manage your credit score
A healthy credit score is a very good indicator of sound financial health, as it gives you access to easy credit whenever you need. You can avail free of cost credit report and credit score online, and have any errors taken care of immediately. It's common to find errors like old employer details, incorrect names, incorrect accounts, incorrect balances etc. in credit reports, which can harm your credit score. The only way you will get to know them is by accessing your credit report.
Fine tune your budget
There is no better time to create a fine-tuned budget than now. To understand the necessary changes required, you should carefully look into your saving and spending habits. Get to know your variable and fixed expenses, and avoid any kind of estimations. It's very important to obtain precise figures as you can get, to accurately measure your current situation, and your progress. Although it would be difficult to bring down fixed expenses like monthly rent, electricity bills, utilities, EMIs etc., you can try working on variables like petrol expenses, entertainment, groceries and more. It would be better to take out your monthly banking and credit card statements to better analyze your spending.
Create an emergency fund
The past few months have shown everyone in the world the importance of having an emergency fund. There should be money set aside for urgent medical situations, job loss or anything that can lead to uneven cash flow. This fund is normally 3 to 6 months' equivalent of your monthly expenses, and can help you tide over the difficult times.
In the event that you require any instant loans or normal personal loans to meet your immediate expenses, you can always visit GoSahi.com and compare best offers from reputed lenders across India.