Tech gadgets are flawed, and they can fail at any point in time, no matter what the scenario may be. Sometimes it is the flash drive of your smartphone that dies or in cases where the phone gets unusable like you broke the screen of your phone and now left with a dud. However, all such situations can be repairable up to a certain extent but what you are risking is your data.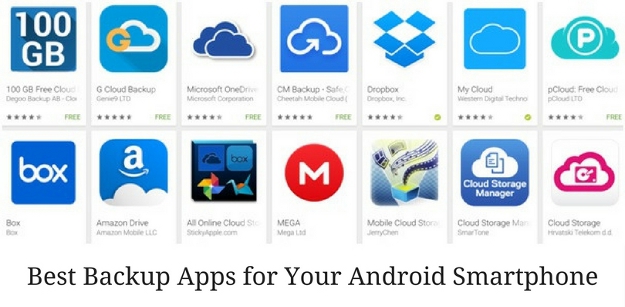 With so many options to backup available for backing up your data today, we are still one step behind in retrieving all of the backed up data and in most scenarios we are left with no data backups. The sole reason for this is the lack of knowledge of automation. With the introduction of so many cloud-based apps offering you with automated data backup, you are now safe. You can quickly switch to a new phone in no time and even can access your phone's data on the go whenever you want. Let us talk about some of the best backup apps for your Android smartphone.
Which backup app doing the job for you? Let us know in the comments below. Also, if you want to add any app to this list, make sure to mention it too.