Blogging is just like a sea. It is not limited to writing and publishing contents on blog. It is a creative hobby that involves numbers of things which newbie bloggers don't know.
For instance, the first and the foremost thing for bloggers are to drive web traffic. To run a successful blog, organic traffic is highly important. Without web traffic, their blogs are worthless and their writing efforts are useless. If you want to become a successful blogger then learn SEO (search engine optimization). Maybe, it will not help you immediately but it will definitely pay you in the future.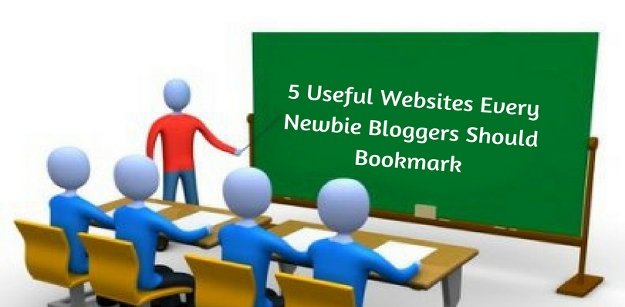 The second highly important thing for newbie bloggers is having excellent marketing skills. If they don't know how to market and how to sell stuff on the internet, then they will not be able to snatch their equity on the Web.
Thirdly, while starting a blog, a majority of fresh bloggers often face technical issues that hinder them to grow. Having a technical knowledge about web development or Website maintenance is a plus point. Apart from these things, I can also count you numbers of other things that new bloggers should know before jumping into the Blogging Sea.
But in one glance, learning everything about blogging may be difficult for them. If you are a new blogger then you need to learn things step by step. For this purpose, you will need to visit different blogs and websites where successful bloggers share their helpful tips to help new bloggers succeed. To save your time, here is the list of worth checking blogs you should be visiting on regular basis.
1. Neil Patel

Nail Patel is famous digital marketing expert and a successful blogger. He is running his blog "NeilPatel.com" with his own name, where he regularly shares blogging, internet and SEO related tips with his targeted audience.
Due to his successful career, he has been successfully featured in Forbes, New York Times, and Wall Street Journal. He is also considered as the young internet entrepreneur and ranked in top 10 marketers in the world. If you are new in this field, you should subscribe and visit his blog on regularly basis so that you can learn practical things which are based on actual experience.
2. Quora
Quora is basically a platform for those people who want to ask serious and genuine questions in order to solve their problems. The community members of this site answers the technical questions and help others.If you want to become a successful blogger in the future, you will have to become a regular visitor of this site. Find the blogging related questions and read them so that you can learn about the latest blogging issues and their possible solutions as much as possible.
3. Hubspot
Today, inbound and content marketing is the main marketing strategy of every online business. If you are new in blogging then you will have to learn about inbound marketing and sales. Bookmark Hubspot, so that you can keep up to date yourself with the latest marketing trends.
4. Social Media Examiner
Social media is considered as the best way to find new and retain old customers online. It is also the best platforms through which businesses can promote their products and services at low cost. If you are curious about social media essentials  such as how to
Drive traffic from social media?
Increase sales and leads?
Find new customers on social media?
Social Media Examiner will answer your all questions about social media trends.


5. Search Engine Journal
SEO is the major ingredient of inbound and content marketing. Without proper SEO, blogs cannot be ranked in the Search Engine Result Pages (SERPs). If you want to learn about SEO and marketing techniques, then search engine journal should be in your bookmark list.